How an App Could Save the Endangered North Atlantic Right Whale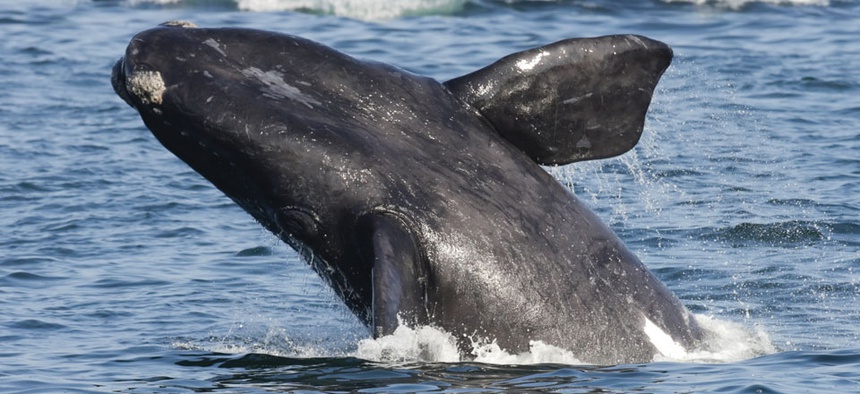 David Wiley, a researcher with the National Oceanic and Atmospheric Administration, sat down during Nextgov Prime to discuss his latest project, a new app that will help save the lives of the endangered North-Atlantic Right whale.
Currently, the number one mortality factor among the whales are ship strikes. While NOAA has created a ship strke rule, to make ships slow down in particular areas of the ocean, Wiley's app makes it easier to see and understand the rule, including spacial and visual representations of where ships should go.
"We think understanding and displaying the rule as simply as possible will lead to the greatest compliance and if you have great compliance, you have great conservation," Wiley said.
See more of Wiley's discussion here:
( Right whale image via Bildagentur Zoonar GmbH / Shutterstock.com )