Japan's largest airline just grounded its entire fleet of Boeing 787 Dreamliners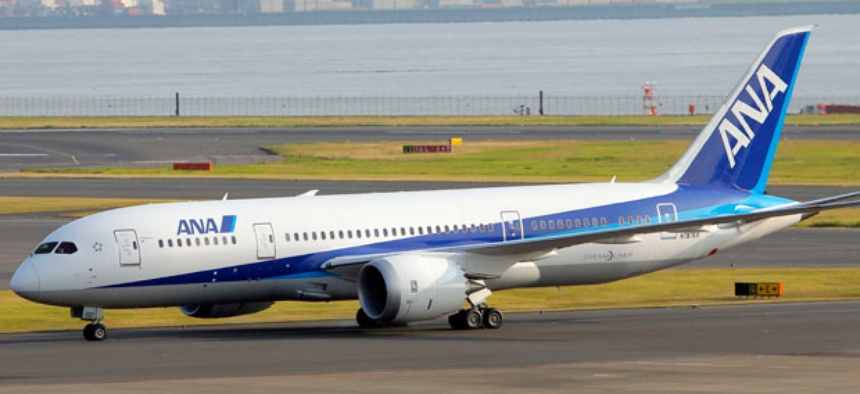 Wednesday marked another day in Japan and another emergency landing for a Boeing 787 Dreamliner. This time it's serious, though. Smoke in the cockpit, serious. And as a result, 24 out of the 50 Dreamliners to have come off of the assembly line have been grounded.
A brand new 787 operated by ANA, Japan's largest airline, left Ube on Wednesday morning headed to Tokyo but had to be diverted after pilots noticed a funny smell in the cockpit. The instrument panel indicated that there was a battery problem, and by the time, they landed safely with the plane's eight crew and 129 passengers, local media spotted smoke in the cockpit and cabin. Japan's Transport Ministry said soon thereafter that it considered this to be a serious incident, one that could have ended in a crash.  They even had to use the emergency slides to get off the plane quickly. Both ANA and Japan Airlines grounded all Boeing 787 Dreamliners, which went into commercial service less than a year ago, until they could figure out what went wrong.