Bono Mack urges Senate action on Internet resolution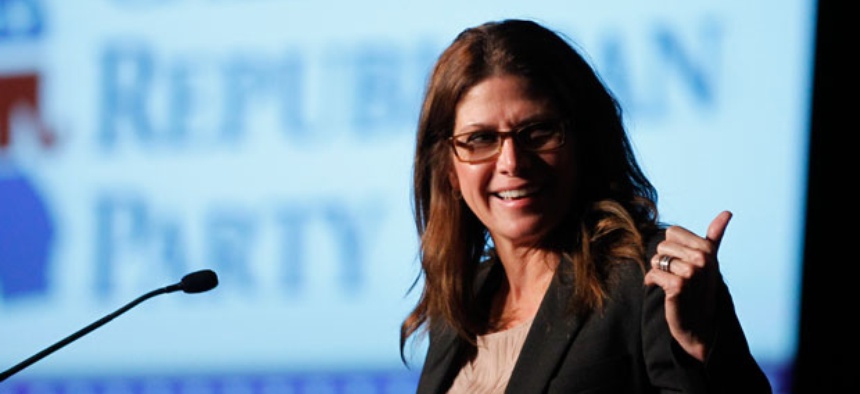 After the House unanimously passed a non-binding resolution opposing international efforts to regulate the Internet, the measure's author called on the Senate Tuesday to take swift action to take up the legislation.
The resolution, which passed the House earlier this month on 414-0 vote, calls on U.S. officials to work to "implement the position of the United States on Internet governance that clearly articulates the consistent and unequivocal policy of the United States to promote a global Internet free from government control and preserve and advance the successful multi-stakeholder model that governs the Internet today."
In a letter Tuesday, Rep. Mary Bono Mack, R-Calif., chairwoman of the House Energy and CommerceSubcommittee on Commerce, Manufacturing and Trade, called on Senate leaders to take up her resolution when the Senate returns from its August break. Many lawmakers and other U.S .government officials have voiced concern about proposals being floated by some countries ahead of December's International Telecommunication Union conference in Dubai that would give the United Nations agency more authority over the Internet. At the Dubai conference, the ITU is set to consider changes to its international telecom treaty.
"I believe it is imperative that Congress act immediately to provide the U.S. delegation with a clear and unmistakable mandate: keep the Internet free of any and all government control," Bono Mack wrote in a letter to Senate Majority Leader Harry Reid, D-Nev., and Minority Leader Mitch McConnell, R-Ky.
Sen. Marco Rubio, R-Fla., has introduced a similar resolution in the Senate, which has attracted 32 co-sponsors from both parties.
Meanwhile, the left-leaning public interest group Demand Progress has launched an Internet campaign to persuade the Democratic and Republican parties to include language in their party platforms that declares their support for a "free and open Internet, unfettered by censorship and undue violations of privacy."
The group was active earlier this year in opposing controversial anti-piracy legislation, known as the Stop Online Piracy Act in the House and the Senate's Protect IP Act.