DARPA, chipmakers seek partners to develop ultrafast, supersmart semiconductors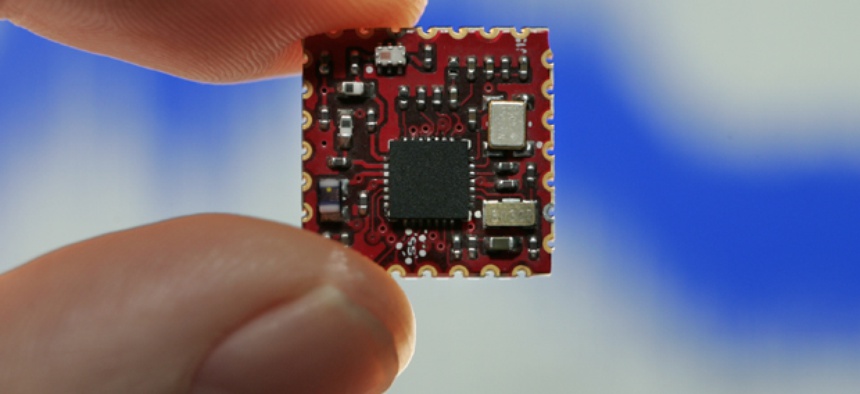 A consortium of chip makers and the Defense Advanced Research Projects Agency are seeking partners to build ultrafast semiconductors that could make use of nanotechnology and quantum engineering, according to a grant document.
The Focus Center Research Program is inviting U.S. universities to submit ideas for novel energy-efficient computing system architectures, anti-tamper circuit design techniques and electrical systems that could " 'intelligently' adapt to [or] interact with [their] physical or electromagnetic environment" and even "mimic human sensing functions."
The goal of the program is to boost the information processing power and storage capacity of integrated circuits, according the document. The research is expected to be high risk. Any products developed would likely hit markets in a decade.
Potential candidates must demonstrate why their work will advance the competitiveness of the semiconductor and defense industry, according to the document. A proposers' conference will be held in mid-May to offer bidders details. White papers are due on June 15. Selections will be made in October. Read the full notice here.