GSA to study demographic equity in remote identity tech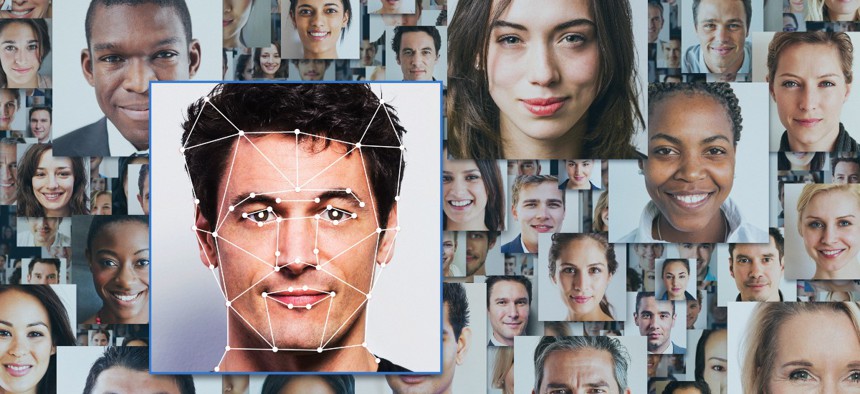 The agency plans to test the accuracy of tools like facial recognition software across different demographic groups. 
The General Services Administration plans to conduct an equity study on how remote identity proofing technologies—such as facial recognition—perform across various demographics.
As part of that process, GSA's Technology Transformation Services submitted a request to the Office of Management and Budget to review and approve a new information collection requirement, as part of a study testing several remote identifying proofing services and to gather demographic related information. 
The study will "assess the impact of demographic factors on both biometric and non-biometric proofing checks," and will use a standard established by the National Institute of Standards and Technology as a framework for its evaluation. 
GSA stated that it will conduct an analysis of successes and failures for the proofing measures and will examine reasons behind failures. According to GSA, the study's results will help the agency understand tech barriers to equitable identity proofing services. This initiative comes in light of expert warnings that facial recognition technology may never be totally free of bias when it comes to demographics like age race and sex. 
The agency is working with vendors to conduct this study and it is partnering with a recruitment agency to get the public to participate in this study.
GSA will collect information on a study participant's race, ethnicity, gender, age, income, education level and other demographic information. As part of the identity-proofing process, personally identifiable information like a state ID card, social security number, phone number and a picture of the participant's face will also be collected. Vendors involved in the study will be required to delete the participant's data within 24 hours of collection, but GSA will retain the data until the study is published. 
However, GSA will share anonymized demographic information, the identity-proofing results and PII with an academic partner to provide analysis. The results will then be released in a peer-reviewed publication. 
GSA seeks public comments on whether collecting this information is necessary; whether it will have practical use; whether the public burden to collect this information is accurate; ways to improve the quality, utility and clarity of the collected information; and ways to minimize the burden of the collected information for the respondents.  
The comment period ends Nov. 21, 2022. 
Advocacy groups and even members of Congress have called on several agencies to put the brakes on the use of facial recognition, both because of the potential for discriminatory algorithms to bias results and for the privacy implications of using such technology.