Today's Lesson -- Aging Soviet Rocket Engine Doesn't Fly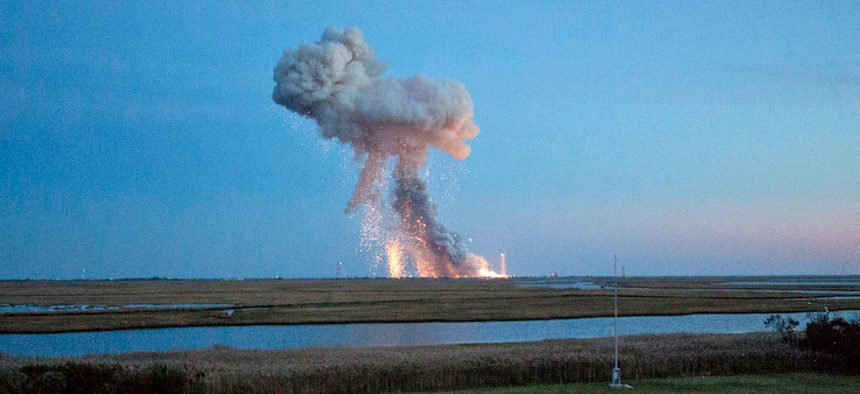 Orbital Sciences Corp. tried to launch a mission to the International Space Station yesterday using rocket engines built four decades ago, only to see the rocket blow up seconds after liftoff from a Virginia launch site.
Or as Orbital's executive vice president, told the Guardian after the crash, "The asset stopped, there was some, let's say, disassembly of the first stage, after which it fell to Earth," said Frank Culbertson, in a deadpan description of an explosion that could be seen for miles and terrified observers. 
Lost in old Soviet smoke: hundreds of millions of dollars worth of equipment, ranging from "classified cryptographic" gear to school science experiments, which were destroyed in a giant fireball Tuesday evening after technicians detonated a self-destruct mechanism six seconds after launch because of a "catastrophic" equipment failure.
Oh well, we're still ahead in the smartphone payment race.