Huge Bidder Pile-On for VA's $22.3 Billion Tech Deal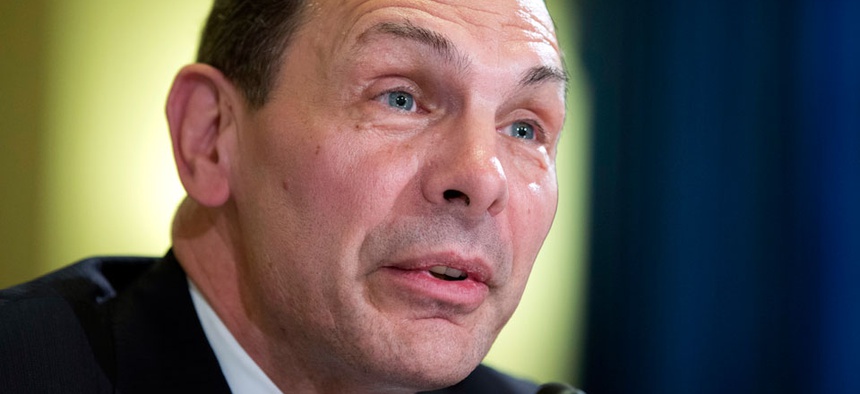 The number of companies that have expressed interest in bidding on the Department of Veterans Affairs' Twenty-One Total Technology Next Generation contract -- known as T4NG -- hit 635 vendors Tuesday, according to a VA spreadsheet.
The list of interested bidders ranges alphabetically from A1C Partners LLC to Yakshna Solutions and is dominated by small-business hopefuls. VA plans to award up to 20 indefinite-delivery, indefinite-quantity contracts under T4NG, which will run for an initial five years with an option for another five years
VA has reserved eight awards for companies owned by veterans: four for veteran-owned small business and four for service-disabled, veteran-owned small business. Another four awards are reserved for other small business firms, including woman-owned companies.
If all these interested vendors actually submit a bid, the VA acquisition folks will have to go into overtime to weed through all the paper.