Defending America's Critical Infrastructure Will Take 'Whole of Nation'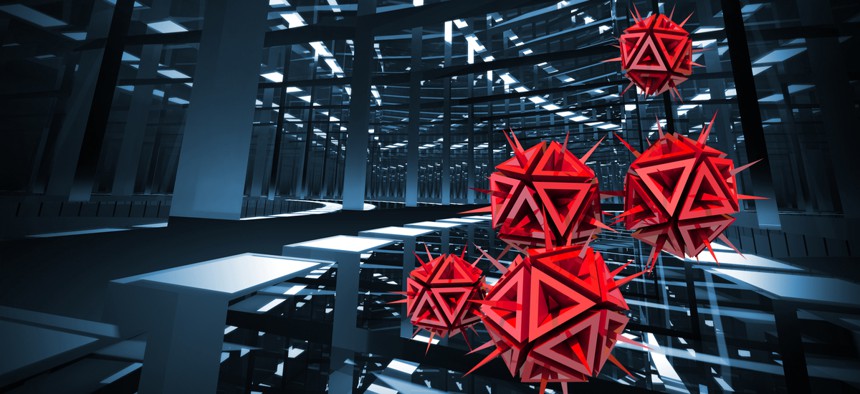 Strong public-private partnerships are imperative, former officials said.
To better defend America's critical infrastructure, there needs to be a paradigm shift toward establishing stronger public-private partnerships, federal leaders said Thursday.
"We've heard for a very long time this notion of 'whole of government,' or a 'whole of government response,'" retired Lt. Gen. Reynold Hoover told attendees of the Association for Federal Information Resources Management's Cybersecurity Summit in Washington. "But I would argue that it's not 'whole of government' anymore because a catastrophic event on our critical infrastructure is going to require a 'whole of nation' response. And that cuts across the local community, state community, the counties involved, the federal government and all the agencies and departments."
Hoover said working across all sectors and as special assistant for homeland security to President George W. Bush during such a transformative era for technology forced him to realize that it's time to think differently about how to plan, exercise and carry out the defense of America's critical infrastructure.
"When we think about the cyber threat, it is from a determined adversary. So whatever your business is, you can't do it alone," Hoover said. "We cannot spend our way into cyber defense, we can't build a castle wall and expect to defend in depth anymore, we have to do it in partnership."
He said organizations like AFFIRM are important because they have the ability to bring public and private sectors together to "think about those challenges."
Others panelists also agreed that enhancing information sharing across all sectors is vital to ensure that appropriate securities are in place as the nation adopts 5G and the internet of things continues to proliferate.
New York Power Authority's Chief Information Security Officer and Vice President of Critical Secure Services Kenneth Carnes said his team has been actively working to build fiercer communication channels with individual agencies and key players in the financial and other sectors.
"I think that that preparedness is something that has to be done now," Carnes said. He added that there are certain conversations they all have sooner, not later, "to make sure it postulates into the environment to give you that proactive threat defense" when a dangerous disruption comes.
Retired Maj. Gen. Joseph Brendler, who also served as the U.S. Cyber Command's Chief of Staff, said partnerships between federal agencies are continuing to improve. "And I think there's room for innovative ideas around public-private partnerships and roles and responsibilities on both sides," Brendler said.
The panelists agreed that fortifying communication channels and unifying the public and private sectors to enhance infrastructure security is more important now than ever.
"We have not seen a time when I think we have been under such a geopolitical threat that we are facing right now. We are being challenged in every domain: air, ground, sea, cyber, every domain from a very determined adversary," Hoover said. "And when we think about our critical infrastructure owners and operators, they are faced against a very determined adversary, whether its Russia, China, North Korea or Iran. So they need our help."