Seizure Sunday Precedes Cyber Monday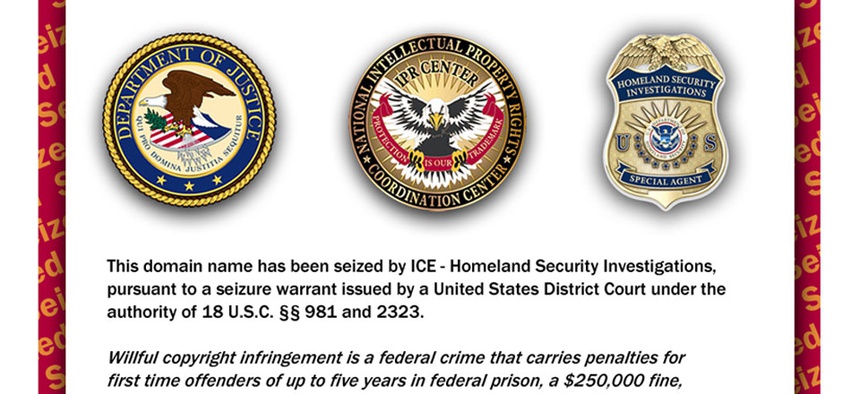 In what's become a Thanksgiving season tradition, the United States Immigration and Customs Enforcement agency, along with 10 foreign law enforcement agencies, seized more than 700 domain names it said were selling counterfeit or illegal merchandise in advance of the Cyber Monday online shopping blitz.
"The 706 domain names seized were set up to dupe consumers into unknowingly buying counterfeit goods as part of the holiday shopping season," the agency said.
ICE's Project Cyber Monday IV program seized 297 domain names after undercover investigations conducted by its Homeland Security Investigations Unit, according to a press release distributed on Monday. Project Cyber Monday is an iteration of the agency's In Our Sites initiative, which monitors and shuts down illegal websites.
Europol shut down an additional 393 websites and officials in Hong Kong seized 16 more, ICE said. Some of the shuttered sites may have been angling to steal consumers' financial information in addition to selling them phony goods, the agency said.
This is the fourth year ICE has led a coordinated attack against illegal online sales on Cyber Monday. In 2012 the agency shuttered 132 sites.
"Working with our international partners on operations like this shows the true global impact of [intellectual property] crime," ICE acting Director John Sandweg said in a statement. "Counterfeiters take advantage of the holiday season and sell cheap fakes to unsuspecting consumers everywhere. Consumers need to protect themselves, their families, and their personal financial information from the criminal networks operating these bogus sites."