Hackers Try for Untraceable Financial System Using Bitcoin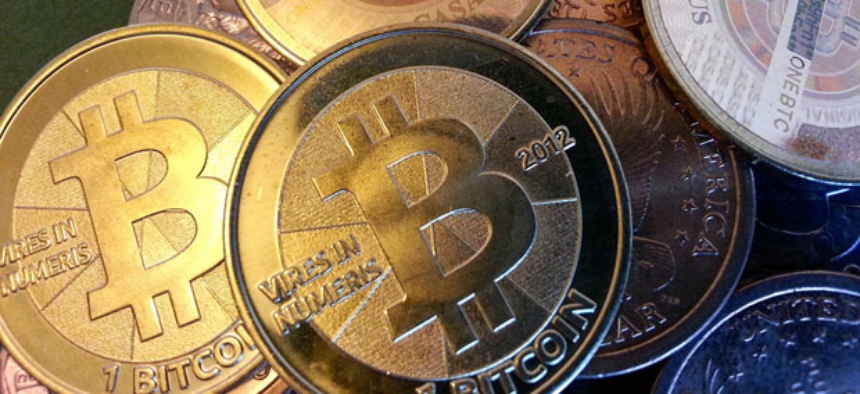 What's often missed about alternative currencies like bitcoin is that they weren't just made for buying and selling things. Nor are they simply tools for financial speculation. Bitcoin is also a payment system, allowing anyone to transfer money anonymously, immediately, irreversibly—and, if you like, illicitly.
As virtual currencies grow, that could have profound implications for governments trying to keep track of and regulate the flow of money across their borders. What's more, this ghost of a banking system is key to understanding that there's a real demand for bitcoin—just not as a currency in the old-fashioned, pay-for-goods sense.
Anonymous banking
It is possible to remain anonymous online. Services like BitTorrent, for file-sharing, and Tor, for web broswing, route data through networks of computers in order to protect the identities of their users. Although it was developed by the US Navy, TOR has evolved into a public service, allowing political dissidents, journalists, government officials, and geeks to surf the web anonymously.
Bitcoin is, if anything, the opposite, perfectly transparent. A ledger of all transactions made on the bitcoin is broadly accessible—in fact, that publicness is what makes bitcoin work and maintains faith in the network. But people aren't identified by name, just algorithmically generated public keys that serve as the user's wallet.
"The exciting thing about these new currency schemes is that you have these anonymous payment systems grafted onto anonymous networks," Chris Dixon, a partner at venture capital firm Andreessen Horowitz, which has invested in bitcoin startups, said recently.
A new initiative called Open Transactions, led by a programmer known only as FellowTraveler, is attempting to blend the anonymity of privacy networks like Tor with the openness of virtual currencies like bitcoin. The idea is to create decentralized transactions involving three completely blind parties: an issuer (who announces that he has some amount of currency up for sale), a server or network of servers (who manage the transaction), and a user (who wants to purchase the currency).
By routing the the transaction through intermediaries and using a privacy network, money can flow anonymously through the web. And the same concept can apply to other asset classes, as well—including, according to the developer, collateralized debt obligations, a financial product that's about as arbitrary as bitcoin.
(Image via Flickr user zcopley)