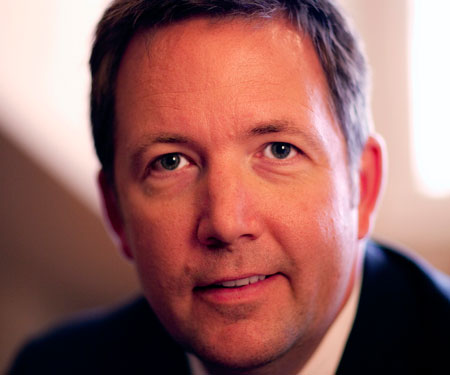 White House photo
Federal Chief Information Officer Steven VanRoekel launched an interactive dialogue on government mobile policy on Wednesday that he said would be the first step toward a governmentwide mobile roadmap due out in March.
That roadmap, VanRoekel said, will address a range of issues from ways the government can save money -- such as by buying smartphones in larger quantities -- to serving citizens more effectively through public-facing apps.
It also will include information about building internal mobile applications to help federal field officers, such as U.S. Forest Service workers and Border Patrol agents, do their jobs more efficiently.
As things stand now, too many agencies and bureaus are putting time and effort into mobile projects without leveraging each other's gains, he said.
The dialogue will be open for 10 days and the mobile strategy should be out about two months later, VanRoekel said. Within six months, he hopes to introduce new procurement vehicles so agencies can buy smartphones and tablets more efficiently and cheaply.
VanRoekel unveiled the plan on the sidelines of the Consumer Electronics Show in Las Vegas and later in a conference call with reporters.
The General Services Administration's Mobile Gov Project ran a similar dialogue in mid-2011, which focused solely on building government mobile applications. That same team is running the current dialogue and has contributed most suggestions on the page so far.
The dialogue page is designed so anyone can submit ideas and other users can vote the ideas up or down and comment on them.
Federal agencies so far have built or contracted for about 90 public-facing mobile apps with varying degrees of success .
Some agencies also have built internal apps although there's no central database for them.
VanRoekel's office is considering something along the lines of a governmentwide apps store so one agency can adopt or retrofit an app another agency has developed, he said. Apps placed in that store would probably be required to be "device agnostic," he said, so the government wouldn't become overly dependent on a particular provider of mobile devices.