More Money for Cyber Spies, Outrage after Indictments and Supply Chain Cyber is Super Hot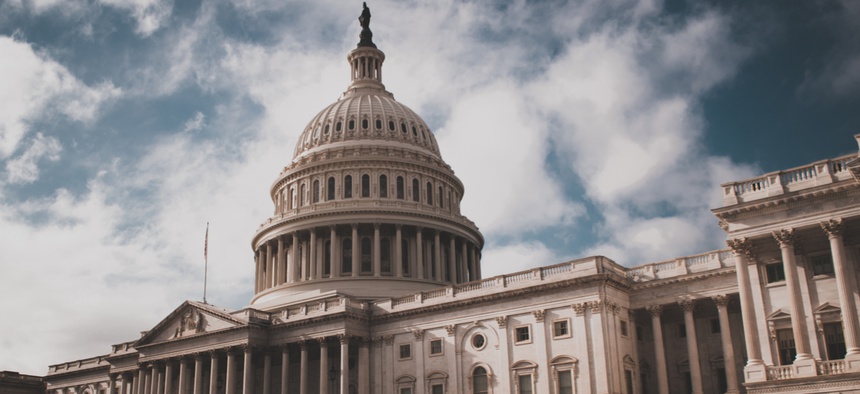 More indictments for Mueller and a busy week regarding federal IT for Congress.
The Intelligence Authorization Act passed Thursday by the House would allow agencies to offer higher salaries for high-skilled cybersecurity employees among numerous other tech and cyber provisions.  
In addition to funding the Intelligence Community through the 2019 fiscal year, the legislation would also increase oversight on IT projects, and require the Director of National Intelligence to begin exploring the potential for short-term employee exchange programs with private tech companies.
The bill also mandates the intelligence community do additional reporting on Russia and other foreign powers' attempts to meddle in American elections.
Absent from the bill is a measure to restore the White House Cyber Coordinator position. National Security Advisor John Bolton eliminated the role shortly after taking office in May. Although cybersecurity experts said the country should be "significantly concerned" about the vacuum in cyber leadership, the House Rules Committee voted 6-4 against an amendment that would reinstate the position.
The Senate passed its version of the annual defense policy bill in June. The bill has yet to reach the Senate floor.
Well, That'll Make for an Awkward Summit
Congressional Democrats are urging President Trump to cancel a scheduled one-on-one meeting with Russian President Vladimir Putin after the Justice Department on Friday charged 12 Russian military officers with hacking national Democratic targets and attempting to break into state election boards.
"Glad-handing with Vladimir Putin on the heels of these indictments would be an insult to our democracy," Senate Minority Leader Chuck Schumer, D-N.Y., said in a statement. Sen. Ron Wyden, D-Ore., echoed that sentiment, tweeting:, "shaking Putin's hand would be a moment of historic cowardice."
Sen. Mark Warner, D-Va., also tweeted Trump should cancel the meeting if he doesn't plan to make Russia's election interference "the #1 issue."
The indictments are the latest to stem from Special Counsel Robert Mueller's investigation into Russian interference in the 2016 presidential election.
Supply Chain Cyber is So Hot Right Now
The White House wants Congress to give the Homeland Security Department broad authority to bar civilian government contractors that might make it easier for foreign hackers to breach government systems, according to proposed legislation delivered Thursday.
The White House plan would give similar authority to the Pentagon to bar questionable defense contractors and to the office of the director for national intelligence for intel contracts.
It comes as Congress is prepping to bar all government contracts with any links to the Chinese companies Huawei and ZTE. A similar ban targeting the Russian company Kaspersky went into effect last year.
A dueling proposal from two Homeland Security Committee Republicans, Reps. Scott Perry, R-Pa., and Peter King, R-N.Y., would give Homeland Security contracting officers authority to bar questionable contractors during the competitive bidding process. The power is modeled on an authority Congress granted Pentagon contracting officers in 2011.
Oversight in Overdrive for VA EHR
Everyone's rooting for the Veterans Affairs Department's to succeed with its massive electronic health record modernization effort, but lawmakers and agency officials want to keep a close eye on its progress.
The House Veterans Affairs Committee named the lawmakers who will sit on a newly formed subcommittee for overseeing the modernization effort on Thursday. The five-member panel will work closely with VA to ensure the project with Cerner Corp. doesn't wind up in the graveyard of previous failed modernization attempts.
Also on Thursday, VA announced it established an internal office with the sole responsibility of managing the 10-year EHR overhaul that could cost the agency up to $16 billion. The Office of Electronic Health Record Modernization, led by former Health and Human Services Department IT coordinator Genevieve Morris, will oversee the preparation, rollout and maintenance of the new platform.
Rubio, Warner Keep Up the Pressure on ZTE
A bipartisan sextet of national security-focused senators amped up pressure on their colleagues last week to reverse the Trump administration's effort for a contretemps with the Chinese tech giant ZTE.
House and Senate conferees are currently debating whether to keep or scrap a provision in an annual defense policy bill that would reinstate penalties against ZTE for violating U.S. sanctions. The Trump administration earlier drastically pared back those penalties.
It would be a big mistake to not reinstate the harsher penalties, the lawmakers, including Sens. Marco Rubio, R-Fla., and Mark Warner, D-Va., wrote to leaders of the House and Senate Armed Services Committees.
The House and Senate versions of the bill also include provisions that would bar ZTE and Huawei, another Chinese company, from U.S. government networks. Those provisions are likely to survive the conference.
In Modern America, TV Watches You
Sens. Ed Markey, D-Mass., and Richard Blumenthal, D-Conn., penned a letter Friday asking the Federal Trade Commission to look into potentially deceptive practices used by smart TV manufacturers.
The senators are concerned the companies are gathering data on customers and targeting advertisements based on that information. They highlighted a handful of cases when smart TV companies skirted federal privacy rules and pressed the regulatory agency to open investigations.
Coming Up
This will be another jam-packed legislative week for tech and cyber hearings. Here's a rundown.
At 1 p.m. Monday, the Atlantic Council will host an event on Russian election interference headlined by Sens. Mark Warner, D-Va., and Marco Rubio, R-Fla.
At 10 a.m. Tuesday, the House Commerce Committee will reflect on the challenges and benefits of rural broadband.
At that same time, House Judiciary will probe social media companies filtering practices.
At 9:15 a.m. Wednesday, the House Energy and Commerce Digital Commerce and Consumer Protection subcommittee will grill officials on the inner workings of the Federal Trade Commission.
At 10 a.m., the Senate Homeland Security Committee will examine the Trump administration's government reorganization proposal.
And also at 10 a.m., the House Oversight Government Operations and Information Technology subcommittees will hold a joint hearing assessing IT preparations for the 2020 Census.
At that same time, the Senate Commerce Committee will convene a hearing on "SHARKS!" (Yes, it's a bit hammerheaded to call that a tech or cyber hearing, but sounds like a killer good time, right?)
At 2 p.m. Wednesday, the House Financial Services Monetary Policy and Trade subcommittee will hold a hearing to exploring the use and future of digital currency.