How Could a Bill to Stop Sex Trafficking Be Controversial?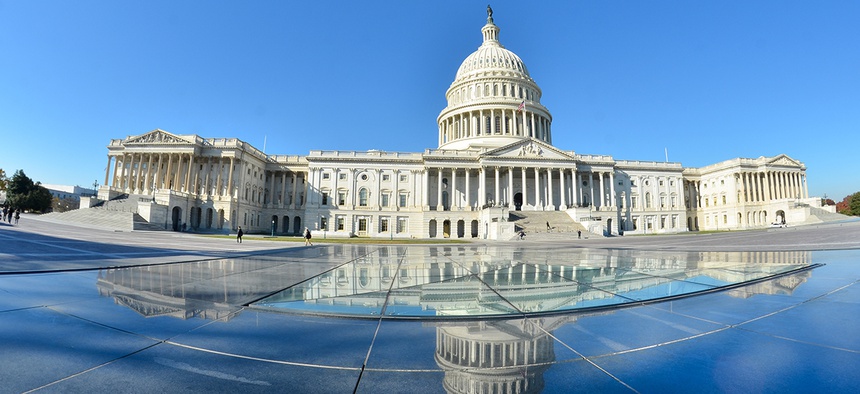 A bipartisan group of senators introduced legislation to stop online sex trafficking but some tech and digital rights companies say it could open the door for frivolous lawsuits.
The Stop Enabling Sex Traffickers Act is "narrowly crafted" to ensure websites that knowingly facilitate sex trafficking can be held liable, according to a statement from Sen. Rob Portman, R-Ohio. It would allow victims to hold websites accountable, remove websites' federal liability protections and also let state law enforcement to go after people or businesses that violate sex trafficking laws.
It targets sites like Backpage.com, a classified ad site that has been under fire for years for enabling prostitution and human trafficking. Portman and Sen. Claire McCaskill, D-Mo., held a two-year investigation into Backpage, which successfully defended itself in courts by invoking the First Amendment and a Communications Decency Act clause that protects publishers from being sued for content that comes from elsewhere.
» Get the best federal technology news and ideas delivered right to your inbox. Sign up here.
That defense is a "disgusting and cowardly invocation of one of our nation's most cherished freedoms—neither the First Amendment nor the Communications Decency Act was written to shield those who help enslave and sell children for sex," Sen. Heidi Heitkamp, D-N.D., said in a statement.
Some tech companies and digital rights groups worry the bill's language is too broad and could have unintended effects on other online companies—for instance, Facebook, Reddit or any other site that features user-generated content.
A New Cyber Sheriff in Town
The very top cyber posts across government are staffed again with the Senate confirmation of FBI Director Christopher Wray Tuesday. Wray plans to study up on the FBI's cyber responsibilities during his first 90 days in office as well as controversial cyber topics such as the encryption debate, he told lawmakers during confirmation hearings.
Wray, who succeeds fired FBI Director James Comey, won confirmation 92-5. One of the few "no" votes was Sen. Ron Wyden, D-Ore., who criticized the new director for failing to explicitly oppose the prospect of government backdoors into encrypted communication systems. Comey warned that cop-proof encryption was allowing criminals and terrorists to "go dark" online.
We've Got Quorum
The Federal Communications Commission reached quorum this week for the first time under the new administration and in time for whatever the net neutrality fight may bring. The Senate Thursday confirmed Jessica Rosenworcel and Brendan Carr as commissioners. It's Rosenworcel's second go round on the commission and Carr served as general counsel. The Senate didn't renew Chairman Ajit Pai's term—it expires at the end of the year—before recess.
Expanding Cyber Scholarships
The Senate Commerce Committee forwarded legislation Wednesday that would expand a National Science Foundation cybersecurity scholarship program to include scholarships for students in community colleges. The Cyber Scholarship Opportunities Act, sponsored by Sens. Tim Kaine, D-Va., and Roger Wicker, R-Miss., would also add more money to elementary through high school cyber training programs.
The scholarships are typically offered in exchange for future government service. Kaine and Wicker's bill would also allow recipients to do their service at critical infrastructure providers such as electric utilities or power plants.
Hardening Small Businesses Against Cyberattacks
Also on Wednesday, the Senate Small Business Committee forwarded legislation that requires the Small Business Administration to develop counseling and training programs through regional Small Business Development Centers to help business owners prepare for and respond to cyberattacks.
ICANN Delay Your Nomination
Sen. Ted Cruz, R-Texas, delayed the vote for National Telecommunications and Information Administration chief David Redl. Cruz continues to have concerns about the U.S. giving up control over internet domain names. The transfer happened last year when the Commerce Department transferred the domain name system to Internet Corporation for Assigned Names and Numbers. ICANN is a nonprofit based in California and made of engineers, tech experts, and government and business representatives.
Joseph Marks and Heather Kuldell contributed to this report.