Think Tank Tells Trump's Office of American Innovation To Design From The Bottom Up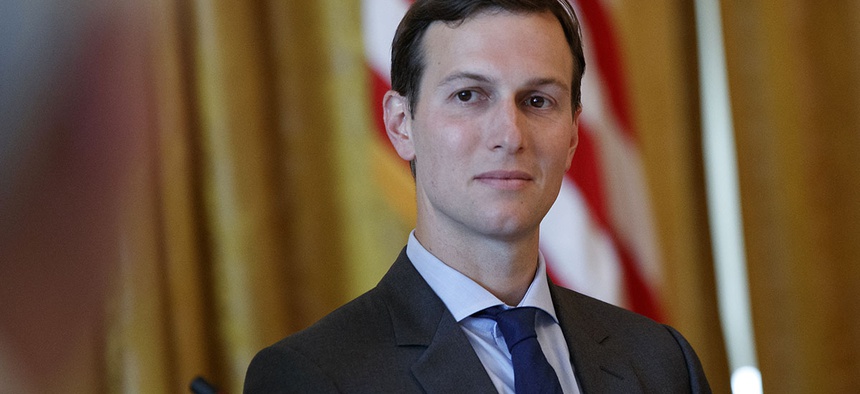 The Trump administration's newly formed Office of American Innovation, initially criticized for its notably ambiguous mission of solving every issue from cybersecurity to the opioid epidemic, may now have a plan of attack, thanks to a new report published by a nonprofit think tank.
On Monday, the Information Technology and Innovation Foundation released a detailed outline of steps OAI should take in its efforts to streamline the federal government's often cumbersome and outdated processes. The group highlighted six major areas the office should consider: institutional models; approach and culture; resources, tools and best practices; metrics and incentives; financing; oversight and review; and procurement.
The recommendations go well beyond implementing more efficient technology, aiming more at untangling the impersonal and stifling bureaucracy of many federal agencies. Many of ITIF's action items pull from customer-driven innovation models used by successful private sector companies. For instance, the group suggests agencies promote "design thinking and innovation practices," create "bottom-up" innovation tools and enroll in "Yelp for Government" programs.
Though it acknowledges the unique challenges federal agencies face in modernizing their processes, the report notes the effective functioning of the government is crucial in gaining citizens' trust and maintaining the health of American democracy.
President Donald Trump established the OAI in March 2017 to act as a lean internal think tank that will bring innovative private-sector solutions to daunting nationwide problems. Headed by Trump's son-in-law and senior adviser, Jared Kushner, the group consists of a "SWAT team" of former business executives whose first goal is to modernize the government.
In June, the group met with a number of Silicon Valley CEOs, including Apple's Tim Cook and Amazon's Jeff Bezos, to discuss strategies for how the OAI can begin improving the government's information systems.