The Tech of Homeland Security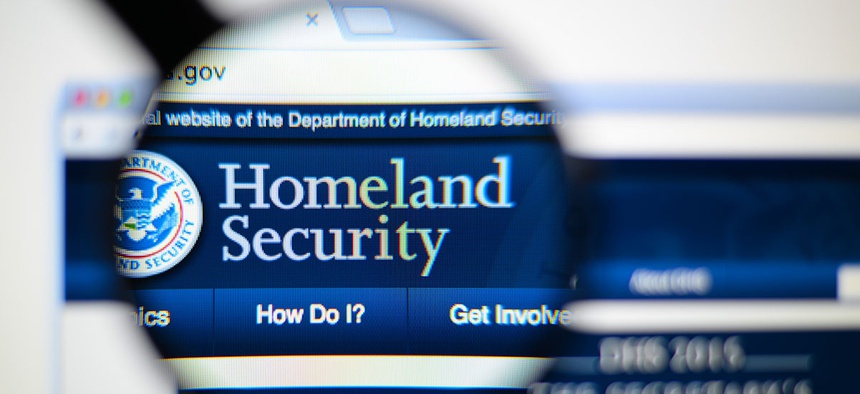 The Homeland Security Department has been in the spotlight this year as President Donald Trump promotes plans to secure the nation's borders against people crossing illegally with some very old school tech: a wall.
But DHS has long hosted some of the federal government's most innovative technology experiments, which Nextgov highlights in a new ebook. It's currently testing a giant balloon that can inflate in a subway system to prevent flooding. Customs and Border Protection's contraband-sniffing K-9 agents are being outfitted with smart collars that can alert human officers if they're overheating. Soon, travelers might be asked to submit fingerprints or iris scans before they leave the country so DHS can compare them to a massive biometric database, ensuring those exiting the United States are the same ones who entered it.
The systems piloted aren't just for government. DHS officials went to RSA, the cybersecurity industry mecca, to showcase a DHS-funded Bluetooth-based tool that would let the user access sensitive information without downloading it to a mobile device. That was just one of about a dozen systems DHS showed off to potential customers at RSA. Researchers at the Oak Ridge National Laboratory are looking for commercial companies to test out a cybersecurity tool that takes snapshots of all computers connected to a network.
"We try to do things that are not only beneficial to the government but can also be applied outside because these types of technologies need to have a commercial viability," Vincent Sritapan, program manager for DHS' Science and Technology Directorate's cyber division, told Nextgov at RSA. "We're not looking for the government to pay for something forever."
Click to download this free ebook, "The Tech of Homeland Security."