DHS IG Investigates If CBP Abused Authority to Unmask Anti-Trump Twitter User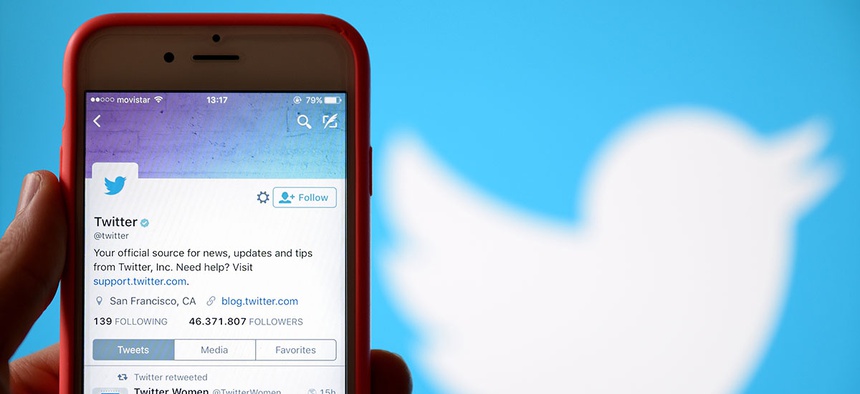 The Department of Homeland Security is investigating whether a recent effort to unmask a Twitter user critical of President Donald Trump's administration was "improper in any way."
Last month, a Customs and Border Protection agent in a summons demanded Twitter hand over the details of the @ALT_USCIS account, including user name, account login, phone numbers, mailing addresses and IP addresses, a complaint filed by the social media company said.
That account, described in its bio as "immigration resistance" and ""not the views of DHS or USCIS," is one of a proliferation of "alt-gov" accounts purporting to be associated with federal agencies but providing political commentary. Twitter filed a lawsuit against DHS and individual officials including Homeland Security Secretary John Kelly but dropped the case less than 24 hours later.
DHS's Office of the Inspector General will launch its own investigation into the issue, according to a letter IG John Roth sent to Sen. Ron Wyden, D-Ore. The lawmaker had requested CBP do an internal review of the agent's actions, defending the user's right to free speech.
The OIG has established that the @ALT_USCIS account, which has roughly 194,000 followers, was not releasing any classified information, and it will not investigate "any alleged misconduct" on behalf of that user who the agency suspected of being a CBP employee, the letter said. Instead, it's examining whether CBP "abused its authority" in demanding identifying records from Twitter, as well as "potential broader misuse of summons authority at the Department and/or its components."
"[W]e strive to ensure that our work does not have a chilling effect on individuals' free speech rights," Roth's letter said.
Twitter's lawyers had argued that DHS couldn't ask for the real identities of users unless they could demonstrate a specific criminal or civil offense, and that "the demand for this information is not motivated by a desire to suppress free speech, and that the interests of pursuing that investigation outweigh the important First Amendment rights of Twitter and its users," according to their complaint.