Former 18F Chief Heads to Private Sector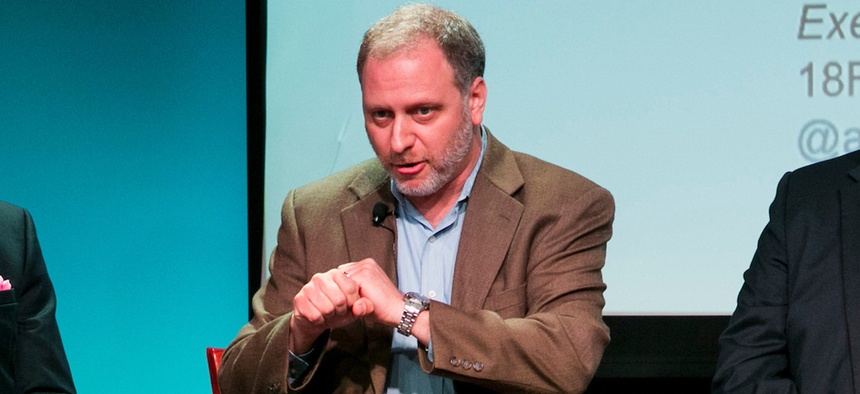 Aaron Snow, who co-founded the government's in-house tech team 18F in 2014 and left government service last month, has a new gig in the private sector.
Snow is the chief operating officer for cBrain North America, joining friend and former 18F Co-founder Greg Godbout, who became cBrain North America's CEO after once leading 18F and later serving as the Environmental Protection Agency's chief technology officer.  
Snow will help expand cBrain North America's efforts in helping public-sector organizations adapt their service offerings to better fit citizens, according to cBrain CEO and Co-founder Tejs Knudsen. CBrain, based in Denmark and founded in 2002, is cBrain North America's parent company.
» Get the best federal technology news and ideas delivered right to your inbox. Sign up here.
"Coming from 18F and [General Services Administration], Aaron significantly strengthens cBrain North America," Knudsen said in a press statement. "With Aaron and Greg, we have the dream team. Together, they bring a unique level of experience in helping government organizations transform into digital working environments."
That mission appealed to Snow, who, in a previous interview with Nextgov, said he enjoyed public service more than he thought he would, calling it the "most rewarding, fulfilling professional experience in my life."
"That mission is what attracted me most to cBrain," Snow added. "CBrain is built on the belief that democracies succeed when their governments and institutions are efficient and effective for and on behalf of the public. I'm particularly excited about helping smaller towns and counties that often don't have access to the kind of resources and digital expertise Washington is able to marshal."
Snow oversaw 18F during a period of immense growth and some criticism from oversight bodies regarding its finances and security practices. Beginning with Snow, Godbout and Co-founder Hillary Hartley, 18F grew to a staff of more than 200 across the country—doubling to its current size under Snow's tenure as executive director. 18F is now housed within the GSA's Technology Transformation Service, and appears to be on solid footing with the new administration.
Since Snow stepped down in October as executive director to become an adviser to the organization, GSA's Acquisition Management Director Dave Zvenyach has been acting chief of 18F. GSA has not named a permanent replacement.