Government Shared Services Meet Challenges in People, Capital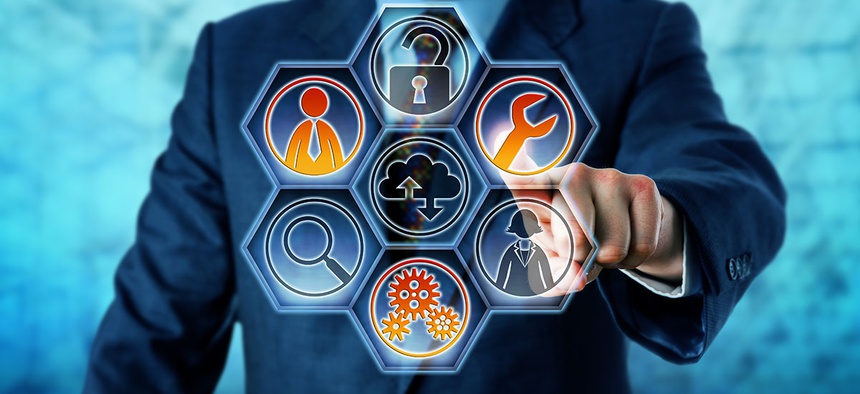 Legislation passed in the House could encourage agencies to modernize their information technology, possibly by pursuing contracts with government shared services providers, instead of private-sector contracts.
But agencies still face challenges in sharing services, including human resources or financial management software, senior officials said during an FCW event Wednesday. (Some agencies have notably eschewed the shared services approach; the General Services Administration, for instance, awarded a $149 million contract to IBM for a human resources system, Federal News Radio reported.)
"One of the things that we've acknowledged from day one is ... [agency] working capital funds ... were not designed or intended to support enterprisewide business," David Mader, controller at the Office of Management and Budget, said during a question-and-answer session.
» Get the best federal technology news and ideas delivered right to your inbox. Sign up here.
White House Chief Information Officer Tony Scott's proposal for a $3.1 billion revolving fund designed to pay for IT modernization—a variation of which passed in the House—could be "one of those solutions to the future ... not the total solution, but it's one of the solutions," Mader said. 
Still, the federal government has "very real structural issues" related to budgets, said Ellen Herbst, chief financial officer and assistant secretary of administration within the Commerce Department.
"If people don't believe that there's going to be continual constraints on discretionary—particularly discretionary nondefense—budgets ... they must be living under a rock," she said. 
Sharing technology isn't the only challenge, Herbst added.
"We simply cannot find enough talented experienced HR people ... IT people, increasingly, financial people," she said. "It's time to understand that technology, and the way we think about delivering services, has brought us to a point where we can look out and say, 'Our resources to deliver this is bigger within the federal government' ... [and we] need to take advantage of all the resources that can help deliver them."