What the Defense Intelligence Agency Learned from Amazon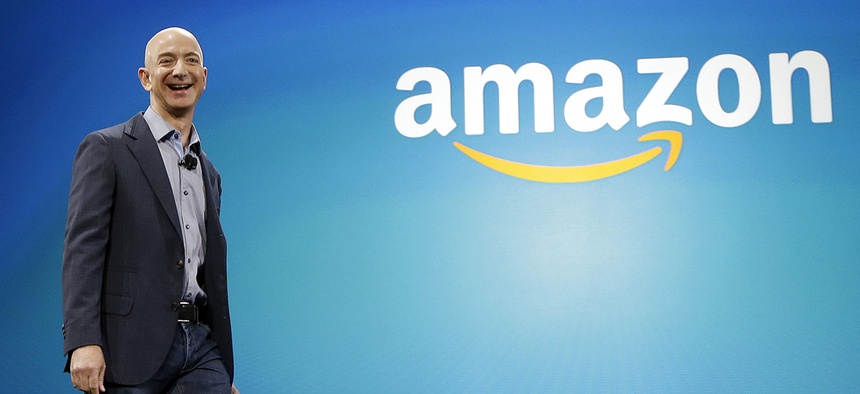 The Defense Intelligence Agency has picked up a few tips from visits to the West Coast, says Chief Technology Officer James Harris.
Last year,  the agency visited the offices of Amazon Web Services and, soon after, adopted CEO Jeff Bezos' famous "two-pizza rule": keep meetings small enough to be fed by two pizzas -- usually between six and eight people.
The DIA team tested the rule by limiting the number of developers who worked on two projects. In its first iteration, project teams, or "pods," are scheduled to work for 24 weeks in total. The next set will run for about 12 weeks.
The first pod examined data from the World Cup in 2014, including social media feeds, to learn more about predictors of protests or other unrest. The second tries to match job applicant resumes to appropriate vacancy ads.
Both teams are trying to come up with a minimum viable product, "or learn lessons from failing cheap," Harris said. 
The resume-matching technology helped improve human resources processes, "but that's also a proxy" for other more sensitive, intelligence-related tasks, including as matching text in other contexts.
Harris said his team plans to visit GitHub in mid-July.
The intelligence community is still reluctant to take major technology risks, Harris said.
"Staying out of The [Washington] Post, of course, is a concern," he said. "We never want an intelligence failure."
Harris said he wants outside tech groups to "focus on the unclassified environment and innovate there."
"The flood of publicly available information needs to be analyzed, along with the classified information," he said.
Once the lower-level, more public problems are solved, the technology can be applied later to more sensitive, higher-level tasks, "where we can't churn as quickly," Harris added.