Are CIOs to Blame for the Legacy IT Crisis?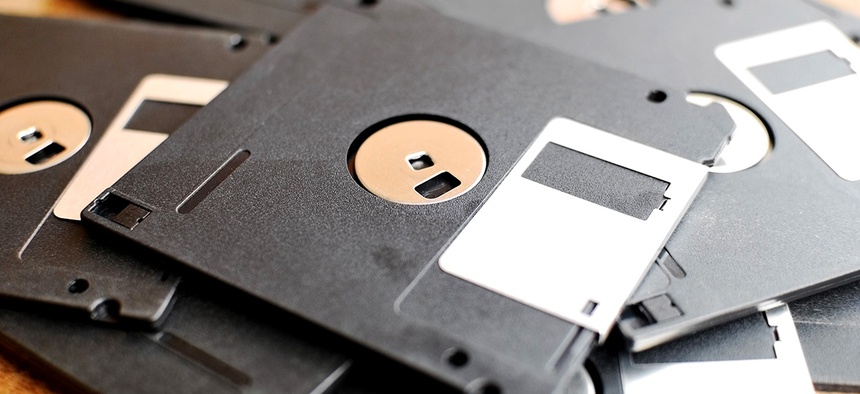 It's no secret the government relies on outdated technology. Federal Chief Information Officer Tony Scott has called it a "crisis" to rival the feared year-2000 computer glitch. And the White House has proposed establishing a $3 billion revolving fund to essentially hack the federal budget process to make it easier for agencies to invest in new technology.
But should agency CIOs shoulder some of the blame?
The Government Accountability Office is conducting a deep dive into some of the archaic IT systems underpinning some agencies' most critical missions. Some of those federal IT fossils have portions dating back 40 or 50 years, said Dave Powner, director of IT management issues at GAO.
How did it get this bad? Many observers blame the appropriations process. Federal agencies spend about 75 percent of their IT budgets on maintaining legacy systems. Simply keeping the lights on, as they say, eats up more than $67 billion of the $90 billion spent annually on federal IT. But that still leaves more than $20 billion each year for new development.
Here's the other problem: Government CIOs don't stick around long enough, Powner said. GAO research shows the average tenure for an agency CIO barely tops two years. (It's nearly six years in the private sector).
"Does that CIO, does he or she, want to come in and tackle these huge transitions that are a long-term effort?" Powner said. "Most of them haven't done it to date. They pick the low-hanging fruit. They get their little wins and they put a plan in place, and then we don't execute the plan."
Along with increased vulnerability to cyberintruders, outmoded systems are also at higher risk of simply breaking down. That could be a matter of when, not if, Powner said.
"We're going to have a big failure or we're going to have a security breach and it's going to hit the fan," he said. "And it's not going to be pretty."
GAO's report on government's archaic technology is expected to be released in June. In addition, members of the House Oversight and Government Reform Committee are also probing agencies' reliance on outdated IT.
Powner said early analysis shows some agencies are running tens of millions of lines of long-deprecated software code, such as COBOL and assembly language.
"We've got a big giant problem," he added.
Still, there's little certainty about whether lawmakers will go along with the White House's big plan to address the legacy IT crisis  -- a $3.1 billion IT "modernization" fund agencies could use to jumpstart initial investments on overdue upgrades. So far, the proposal appears to be "flopping" in Congress, said Rich Beutel, president of Cyrrus Analytics and a former staffer on the House oversight committee.
As FCW reported earlier this month, Republicans on the House Budget Committee left the proposed IT modernization fund out of the Republicans' budget resolution.
The measure is also facing skepticism from the appropriations committees.
The current chairman of the House oversight committee, Jason Chaffetz, has perhaps been the most critical, calling the administration's rationale for the fund "hogwash" during a hearing last month.
Powner said agencies and the administration probably need to do a better job selling the proposal to Congress, emphasizing it's a one-time appropriation that agencies will pay back into as they reap savings from their modernizations.
A separate draft bipartisan bill, the Cloud Infrastructure Transition Act, envisions a similar plan for a working capital fund to finance IT upgrades. The measure, sponsored by Sens. Jerry Moran, R-Kan., and Tom Udall, D-N.M., is expected to be formally introduced soon.
Officials with the White House's Office of Management and Budget say the administration is preparing to send to proposed legislation to establish the fund to Capitol Hill.
The fund is a "high priority" for OMB and the federal CIO, said Sean Casey, an OMB policy adviser. Once the proposed legislation hits Capitol Hill, OMB expects "substantive conversations" about the measure, he added.