FITARA's Growing Pains: CIOs Raise Concerns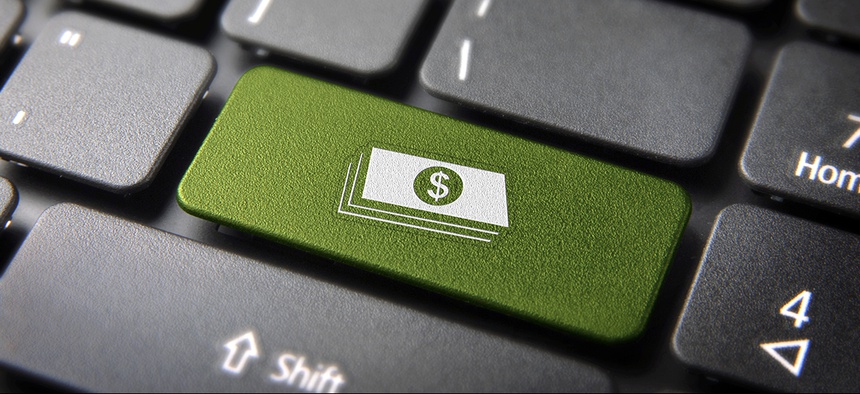 Some chief information officers in government say they've been "pressured" by their agencies to sign off on plans required by the Federal IT Acquisition Reform Act that they don't agree with, according to a congressional watchdog.
The FITARA implementation plans, as they're known, detail new responsibilities CIOs are expected to undertake under the landmark IT reform legislation. Of the 24 largest civilian agencies, all but two have had their implementation plans approved by the Office of Management and Budget.
But Dave Powner, director of IT management issues for the Government Accountability Office, said "several" agency CIOs have told auditors they were pushed to approved their agency's plans and that the plans may not accurately reflect CIO authorities.
"I know it's happening," Powner said, although he declined to name specific agencies. Powner spoke Wednesday in Washington, D.C., during a forum on FITARA sponsored by MeriTalk.
Boosting the authority of agency CIOs when it comes to overseeing IT spending and contracting is one of the key aims of the law -- but it will take some time, Powner said.
"This is not a short-term initiative, because we have deep-rooted agency cultures that are going to take a while to change," Powner said.
For example, at some of the large decentralized agencies, bureau-level CIOs are still locked in power struggles with the headquarters-level IT chiefs.
"We see some relationships improving, and we see some agencies where the bureaus and components are not cooperating," Powner said. 
FITARA aims to centralize much of the decision-making around IT spending and acquisition in the figure of a more empowered CIO. For example, the law directs agencies to ensure IT chiefs help formulate their annual IT budgets and approve all IT contract spending.
Many CIOs say the law is working as intended, Powner said, giving them greater visibility into IT spending and helping them identify duplicative spending.
"There's a lot of good things we're hearing from CIOs in the agencies," Powner said. "And there's also some concerns … I'm going to be very direct on what the concerns are, because I think we cannot effectively implement FITARA unless we have a real discussion about what the issues are."
It's been a bit of a bumpy ride for FITARA implementation since Congress approved the legislation in December 2014. OMB surprised many critics when it issued how-to guidance to agencies less than six months later, holding agencies to tight deadlines.
But a series of scorecards measuring agencies' progress released by the House Oversight and Government Reform Committee last fall showed mostly Ds and Fs.
Powner said there've been some discussions on Capitol Hill about issuing another round of scorecards to take into account agencies' implementation plans.
"Those plans are very important, because what they do is they set the stage for where agencies are at on their CIO authorities," he said.
Agencies are required to update their CIO assessments annually. The first check-in is required by the end of next month.
OMB first asked agencies last August to submit assessments showing the role their CIOs play in IT budget formulation, execution, IT acquisition and overseeing the IT workforce.
"We're asking agencies to reassess each of those areas and see where they are today and if they've improved or not," said Malissa Levesque, an OMB policy analyst.