Interior Department Website Gets a New Look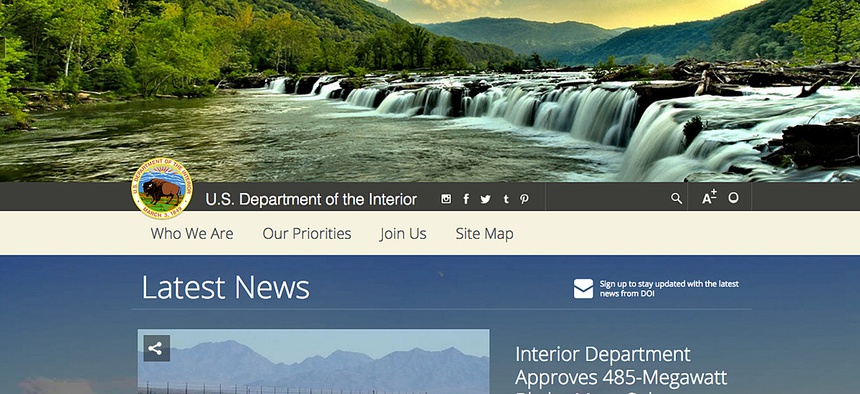 The Interior Department unveiled a revamped version of its website last week, meant to upgrade both its aesthetic appeal and security.
The transformation is noteworthy because it marks the first time a federal agency has implemented the Drupal distribution OpenPublic for its CMS platform base, according to a case study by Phase2, a technology company that helped with the website renovation. The site is hosted on IBM's SoftLayer cloud.
The new website acts as a single landing page for all public information related to Interior's services. The agency has more than 70,000 employees across nine technical bureaus.
The designers also switched the new website to the more secure Hypertext Transfer Protocol Secure, according to the General Services Administration's digital startup arm 18F, which tracks agencies' HTTPS implementation via a public dashboard. The White House has ordered all public federal websites to make the transition to HTTPS, but many individual Interior bureau websites have not yet made the switch. 
Interior's new site is far from the only government site hosted on open source content management platform, Drupal. Agencies first started making the switch to the open source CMS about five years ago, including the White House, the Commerce Department and the Federal Communications Commission.
The website designers incorporated some of the agency's vast collection of dynamic photographs into its digital pages. They also added a font option that is supposed to combat dyslexia, according to an 18F tweet.
The website transformation took about a year and was facilitated in part by Phase2, Fig Leaf Software and IBM.