House Committee Nixes New Funding for White House Digital Service Team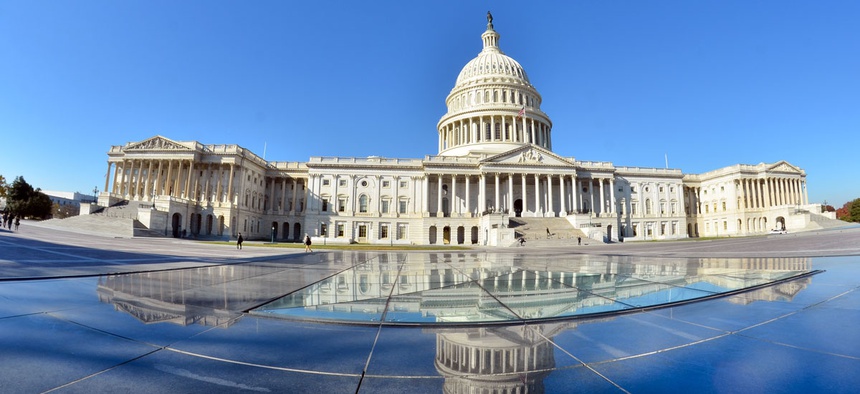 The House Appropriations Committee approved Wednesday a 2016 spending bill that would limit new funding for the White House's elite digital fix-it squad.
Under the House plan, spending for Office of Management and Budget's "information technology oversight and reform" fund would stay flat next year -- about $20 million. In addition to providing funding for the U.S. Digital Service, the fund also supports a handful of other governmentwide IT initiatives.
The White House requested $35.2 million for the fund in fiscal 2016 -- a $15 million boost from current levels.
The committee offered few reasons for opposing an expansion of Digital Service funding. The committee report attached to the 2016 funding bill uses standard language also found in last year's report: "The committee expects OMB to improve the processes used to develop information technology systems. Using information technology to engage citizens can be a powerful and efficient tool but only if the systems work and citizens have confidence in them."
But it does not provide the administration's requested funding.
OMB says activities supported by the IT fund -- including line-by-line review of agencies' IT spending, known as PortfolioStat -- have saved the government nearly $3 billion since being established in 2012.
In a June 16 letter sent to the committee before the vote, OMB Director Shaun Donovan said the lack of additional funding "represents a missed opportunity to further expand and institutionalize" the Digital Service and other initiatives supported by the IT fund, including a newly stood-up OMB cyber-unit and implementation of the Federal IT Acquisition Reform Act.
The administration's plan to embed similar digital teams at the 25 largest agencies has also faced funding hurdles in the Republican-controlled House. In most of the 2016 funding bills taken up by the full committee so far, lawmakers have denied new funding for the teams.
Still, the appropriation committee's recommended funding levels are not the final story on Digital Service funding.
Last year, when the administration sought funding of $20 million for the IT fund, House appropriators initially voted to approve only $9 million in funding.
But later in the year, as part of a massive compromise spending bill setting funding for the current fiscal year, Congress approved the full $20 million request.
(Image via Orhan Cam/ Shutterstock.com)