Agencies Can Drive the Next Wave of Digital Innovation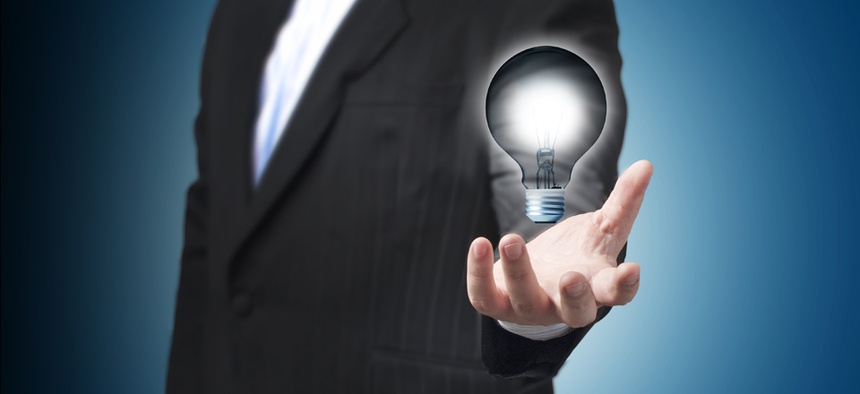 For years, large, established enterprises have been on the losing end of digital disruption as smaller, more nimble players have upended entire industries (think newspapers, video rental stores and music shops). Although many government agencies have adopted technologies to improve the way they operate and deliver services, we've identified several factors executives should consider as they determine how to put digital technology to its best and most effective use:
Put information into broader circulation. Data technologies are evolving rapidly, but most have been adopted in a piecemeal fashion. Only one in five organizations integrate data across the enterprise, which means that data is vastly underutilized. To truly unlock data's value, enterprises must treat information more as a supply chain by enabling it to flow easily throughout the organization.
One example: When the U.S. Government wanted to provide information to veterans, family and friends about Post Traumatic Stress Disorder, the Department of Veterans Affairs developed an easy, accessible mobile application called PTSD Coach that provides quick access to valuable information. The application links to information in English and Spanish on topics from professional care and self-assessment to support services and stress management tools. To date, PTSD Coach has been downloaded more than 100,000 times in 75 countries.  
Pay attention to hardware. Hardware is a hotbed of innovation. Advances in power consumption, processers, solid state memory and infrastructure architectures are giving enterprises new opportunities to increase efficiency, drive down costs and enable their systems to perform at higher levels. As government digitizes more of its operations, state-of-the-art hardware will be essential to enabling the next wave of growth.
 Treat software as a core competency. Many large organizations are using apps to push operational agility. Our research shows that more than half of the highest-performing IT teams have already deployed enterprise app stores, allowing for simple, modular apps for employees. Government entities should consider ways to source new apps to make life easier for their constituents while also streamlining operations for their workforce.
Your workforce may be larger than you think. Thanks to almost-ubiquitous technology in the form of Wi-Fi and mobile computing platforms (laptops, tablets, and even smartphones), the workforce can be expanded beyond employees and borders to anyone with access to the Internet. Crowdsourcing or using cloud capabilities to collaborate beyond the employee base is one way to tackle difficult problems. Agencies can drive more collaboration by taking advantage of cloud and digital connection platforms, videoconferencing, instant messaging, blogs and virtual communities.
The ongoing digital revolution provides organizations of every size with great opportunities to transform their operations and significantly improve their chances for success. By making the most of the resources they already have in place and adopting digital technologies that can help strengthen their processes, increase productivity and better engage their workforce, government enterprises will be well positioned to provide their constituents with the breadth and depth of services they demand.  
Tom Greiner is the technology lead for Accenture Federal Services. The trends described here can be explored more fully in the new report, Accenture Technology Vision 2014.
(Image via somchaij/Shutterstock.com)