Seven Agencies Fail at FOIA, Group Says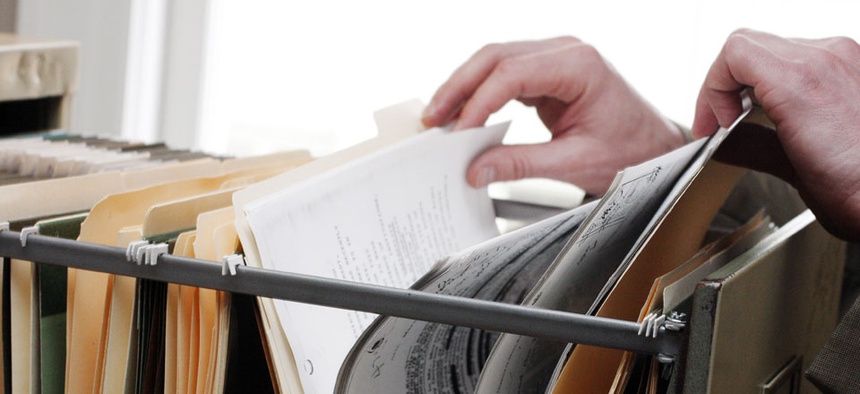 A government transparency group has given failing grades to seven federal agencies for their efforts to provide timely, clear and accessible responses to Freedom of Information Act requests.
The grades from the Center for Effective Government were based on how fully and quickly agencies responded to FOIA requests, the clarity and effectiveness of agency rules about withholding information and whether agencies were processing FOIA requests through user-friendly websites.
Failing grades went to the National Archives and Records Administration, the Equal Employment Opportunity Commission, and the Defense, State, Homeland Security, Veterans Affairs and Labor departments.
"The low scores are not due to impossibly high expectations," the report states. "In each of three performance areas, at least one agency earned an A, showing that excellence is possible. But the fact that no agency was able to demonstrate excellence across all three areas illustrates the difficulty agencies seem to be having in consistently combining all the elements of an effective disclosure policy."
The report notes that the State, Defense and Homeland Security departments were not unfairly dinged because they handle a large volume of classified information that cannot be released.
"In fact, the actual rate of granting information requests represents only a few points of the processing score," the report states. "These agencies had significant problems with timeliness in responding to requests and appeals and had large backlogs."
The State Department, for example, only responded to 1 percent of FOIA requests within the law's required 20 day timeframe during 2012, according to the report, and requesters who appealed denied information had to wait more than a a year on average for their appeals to be decided.
Four agencies received Ds in the report: The Securities and Exchange Commission and the Treasury, Transportation and Health and Human Services departments.
The Environmental Protection Agency and Agriculture Department received Cs and the Justice Department and Social Security Administration earned Bs. No agencies received an overall A grade.
The agencies included in the scorecard account for roughly 90 percent of all FOIA requests.
The Center for Effective Government criticized agencies for long FOIA wait times, inadequate staff or technology to effectively respond to requests and for not updating FOIA policies in response to 2007 amendments to the law.
The Obama administration pledged to improve governmentwide FOIA responsiveness in 2009 but has had a mixed record following through on that promise. A 2012 CEFG report found the Obama administration had significantly increased the number of FOIA requests it responded to and reduced backlogs compared with the Bush administration. But agencies had also increased the percentage of responses they redacted or only partially responded to, the center found.
(Image via jdwfoto/Shutterstock.com)