A Closer Look at HealthCare.gov's Still-Unbuilt 30 Percent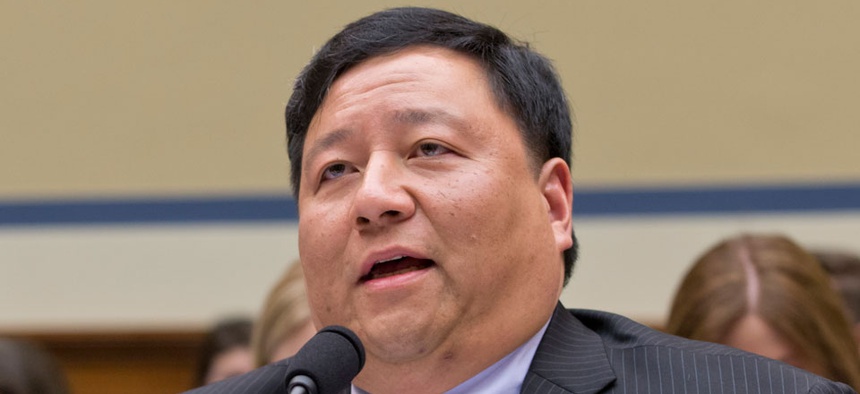 There are three systems not yet built for the Obamacare website which are all related to how the government pays insurance companies: financial management, monthly enrollment reconciliation, and risk adjustment.
These three back-end systems make up the 30 percent of HealthCare.gov left to last as the government focuses on fixing the front end for consumers to enroll, according to a CMS official. The Centers for Medicare and Medicaid Services, the Health and Human Services agency tasked with the implementation of the federal exchange, sticks by its statement that the vast majority of users will be able to move through the online application process smoothly by Nov. 30.
Their deadlines for the insurance companies aren't far on the horizon. The federal exchange does not need the three missing systems ready until 2014, but financial management was slated to be ready this month, while monthly enrollment reconciliation and risk adjustment are scheduled to be completed in December and January, respectively, according to a CMS spokesperson.
"CMS is absolutely committed to making payments on behalf of consumers in January," the spokesperson said in an email. "We will work with issuers to ensure they receive their premium tax credits and cost sharing reductions beginning in January."
CGI Federal—the contractor hired to create the online federal-exchange interface and responsible for creating the final three systems—met with CMS officials in late August to prioritize which systems needed to be ready for the Oct. 1 launch, and which exchange support systems could be created after the enrollment period began.
Henry Chao, CMS's deputy chief information officer, told members of the House Energy and Commerce Committee Tuesday that roughly 30 to 40 percent of the site's technology hasn't been built, but that all of the front-end systems necessary for consumers to apply for coverage had been completed. While those systems are undergoing fixes, other back-end systems are still in development, but Chao did not specify which systems were not yet ready.
The first unbuilt system focuses on financial management. Because consumers can have their tax subsidies advanced to reduce the cost of their monthly premium, HHS makes advance payments to insurance companies to cover those costs. Financial management is the process of stacking up those advance payments with the amount of tax subsidies actually owed to the insurance company to cover its consumers who are eligible for subsidies.
The second unbuilt system is monthly enrollment reconciliation. Prior to the Affordable Care Act, most consumers buying insurance on the individual market were only there for a short period of time, if they were unemployed or between jobs. Monthly enrollment reconciliation is the process of verifying the number of consumers covered by an insurance company each month and adjusting the government's payments to the insurer accordingly. It also helps to verify that consumers who think they are enrolled in coverage actually are.
The third system to be built—the risk-adjustment program—regulates how HHS will issue payments to insurance companies when they spend significantly more on consumers' health insurance than they accounted for when creating premiums. The risk-adjustment program will protect insurers from heavy losses if they take on too many sick individuals and face costs that exceed their revenue from premiums. It also serves as a consumer protection to keep the companies from hiking premiums in future years.
Consumers' premium payments to insurers are handled outside of the exchange and will not be affected by the in-progress systems, the CMS spokesperson said, but the premium assistance paid by the federal government to the insurer is at stake.