Five Reasons You Should Come to Nextgov Prime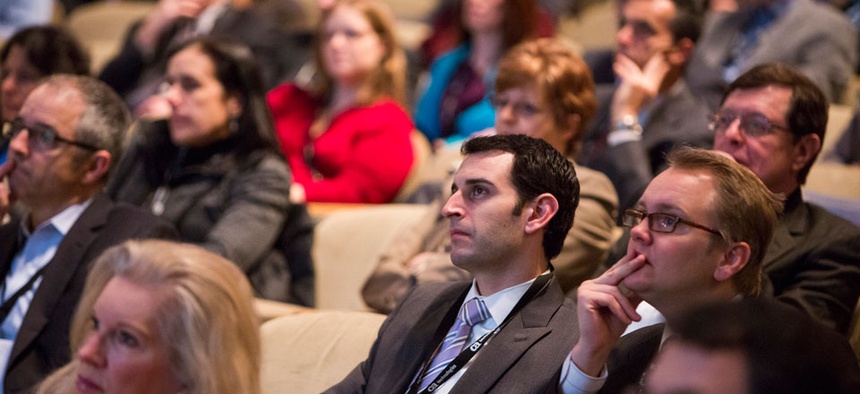 There are many good reasons to join us at Nextgov Prime, our government technology conference on Nov. 20-21 in Washington. Here are just a handful:
Learn how to operate like a tech start-up. Large bureaucracies can be deadly for innovation, but they don't have to be. We'll have discussions with federal technology leaders who built organizations that operate like lean, agile start-ups.
Capitalize on open data to change the way your agency works. Most of the talk about open data has centered around transparency and making government data accessible to the public and entrepreneurs. Administration officials are banking on its power to spark innovation and boost the economy. But open data initiatives aimed internally to share vital information hold tremendous potential for transforming agencies themselves. Learn how from colleagues at GSA, the Federal Communications Commission and elsewhere.
Hear from government's leading data architects. The Recovery Accountability and Transparency Board built a unique data library to track tens of billions of dollars in disaster spending following Hurricane Sandy. The agency's top executives will explain how they did it and why it could revolutionize how federal spending is tracked in the future.
Meet the Bold Award finalists. Nextgov will be recognizing the 19 finalists -- individuals and teams – who exemplify innovation in government. These are men and women who saw a better way to do something and then did it -- in some cases on their own time, with little or no additional funding. They took on difficult technical challenges and, in some cases, their own bureaucracies because they knew there was a more effective way to care for severely injured veterans, deliver humanitarian aid, safeguard nuclear weapons, warn people about deadly storms and protect endangered species.
Expand your professional network. More than 1,000 people (more than 70 percent of whom are federal managers and executives) have already requested invitations to Prime. It will provide a great forum for meeting and learning from colleagues across government grappling with many of the same challenges you face.
Registration is free for federal employees.  
Nextgov Prime, originally planned for mid-October, was moved to Nov. 20-21 due to the government shutdown. This story was updated to reflect the schedule change.