Expect IT consolidation, cost cutting during Obama's second term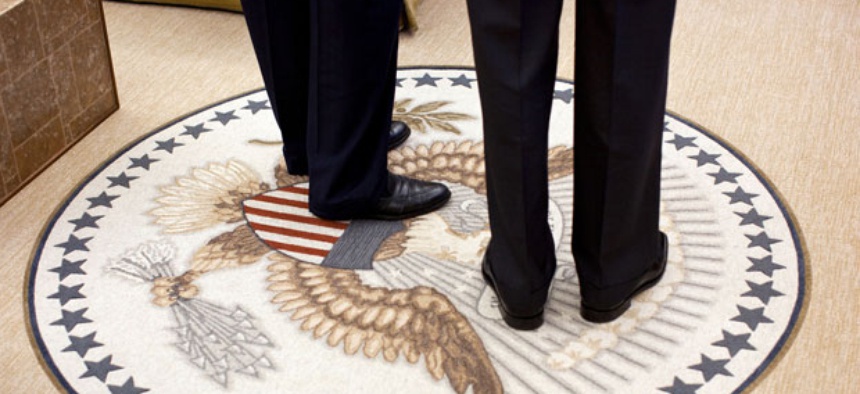 Expanding the Office of Management and Budget's PortfolioStat process for reviewing agencies' informational technology spending will be one focus of the second Obama term, Deputy Federal Chief Information Officer Lisa Schlosser said Wednesday.
Federal CIO Steven VanRoekel launched PortfolioStat in March focused mainly on reducing what agencies were paying for commodity IT such as wireless services and new desktop and laptop computer orders. The program was patterned after TechStat, a series of adapt-or-perish reviews created by VanRoekel's predecessor Vivek Kundra for IT projects that are over budget and past deadline.
Officials plan to expand PortfolioStat during the second term to help cut costs for projects that are unique to agencies' missions, Schlosser said. She was speaking at a lunch event focused on federal IT priorities during President Obama's second term hosted by the Association for Federal Information Resources Management, a government-industry group.
Enlarging PortfolioStat is one of several measures the administration hopes will pare back legacy IT spending during the second term, panelists at the event said. Others included increasing cooperation between IT and procurement officers, offering more shared services across agencies and expanding the government's reliance on more nimble cloud computing.
The General Services Administration has accrued some savings by using an IT spending tracker that's part of an internal social network powered by Salesforce.com, GSA CIO Casey Coleman said.
"Any spending on IT goes through that now," she said. "That visibility helps us to understand the totality of all the dollars going into this function and we start to see how we can do things differently."
Discuss the future of Federal IT with experts, innovators and your peers on Dec. 3 in Washington at Nextgov Prime, the defining event in the federal technology landscape. Learn more at nextgov.com/prime.