Smarter use of IT could reduce the deficit by $220 billion, group says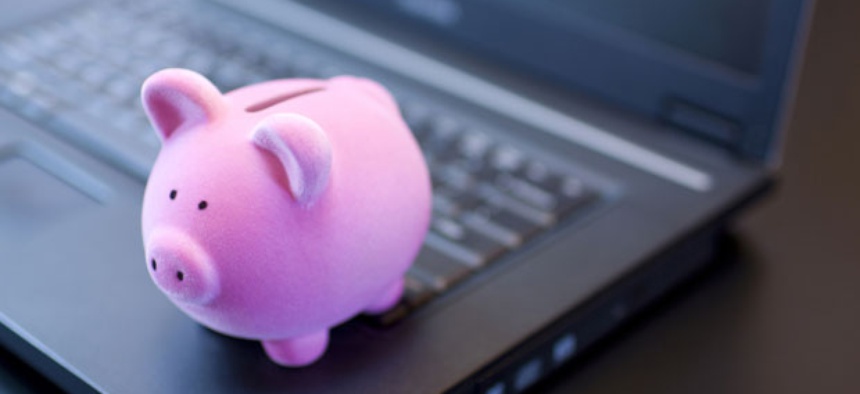 Update: This story is based on a copy of ACT-IAC's Quadrennial Government Technology Review that the organization has since removed from its website. ACT-IAC plans to formally release the report Nov. 13.
A cadre of government technology officials and vendors predict agencies could cut up to $220 billion from the annual federal deficit by upgrading IT systems and using better data analysis to cut waste and improve efficiency.
The largest share of savings, $100 billion annually, could come from adopting technology best practices from the private sector, according to the Quadrennial Government Technology Review posted online this week from the American Council for Technology-Industry Advisory Council, a nonprofit government-industry group focused on federal technology.
The government also could save $50 billion annually by using new data analysis tools to reduce the share of uncollected taxes due the government and the number of improper payments agencies make through error or fraud. The figure represents roughly a 10 percent reduction in the $385 billion in annual uncollected taxes and $100 billion in improper payments, estimated by the Internal Revenue Service, the review said.
ACT-IAC also estimates the government can save $70 billion annually by putting new data analysis tools to work to reduce health care costs.
"The federal government already collects and stores great quantities of data," ACT-IAC said. "Moving deliberately to match this data with the power of emerging analytical technologies provides new opportunities to create actionable information and insight to inform decision-making across federal programs."
That figure represents the federal share of an estimated $300 billion in annual health care spending that could be saved with big data, according to a report by McKinsey Global Institute. That's a savings of roughly 8 percent of the nation's total annual health care bill.
ACT-IAC planned to release the report during its Executive Leadership Conference scheduled to take place in Williamsburg, Va., this week. The conference was canceled due to Hurricane Sandy.
The report also recommended creating better data standards across government and releasing more data to the public so private sector organizations and individuals can participate in the process of improving citizen services.