Some managers track 'every detail' on feds' computer use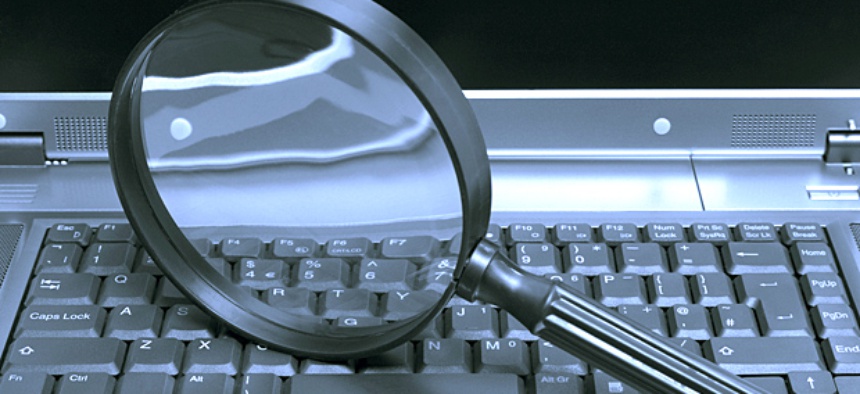 Ever get the feeling that someone is looking over your shoulder at work?
Well, you may be right.
"Virtually every arm" of the government is using sophisticated software that can intercept tweets and Facebook posts, take screen shots of monitors, and record keystrokes, experts told The Washington Post.
The primary vendor of this software is SpectorSoft, a Florida-based company that has sold its monitoring product Spector360 to dozens of federal agencies.
The company's software, which SpectorSoft promotes on its website as giving employers the ability to monitor "ever activity in complete detail," came to light when six scientists at the Food and Drug Administration sued the agency for monitoring their email. The employees said they were targeted for blowing the whistle on FDA's medical device review process.
Federal managers defend the monitoring practice on the basis they are taking necessary actions to prevent the illegal dissemination of information, such as leaks to the press.
"We are looking for what we call indicators of compromise," Joy Miller, deputy assistant secretary for security at the Health and Human Services Department, FDA's parent agency, told the Post. "We're monitoring a system, not everybody in that environment."
Spector360 allows employers to "replay [an employee's] screen like a DVR to see exactly what they were doing," which has some lawmakers concerned, claiming the program is an invasion of privacy.
"It is difficult to see how this serious infringement of constitutionally protected rights would provide a concomitant increase in the nation's security," Reps. Sheila Jackson Lee, D-Texas, and Bennie Thompson, D-Miss., wrote in a June letter to the Transportation Security Administration, which has solicited monitoring software.
Federal employees have long expected their actions were monitored, experts said, but this new technology is crossing the line, according to federal worker advocates.
"How do you distinguish between a constitutionally protected contact with the press and an illegal leak?" Stephen Kohn, executive director of the National Whistleblowers Center and an attorney for the FDA scientists, asked when speaking to the Post. "You can't. What you have right now is the ability to find every single Deep Throat in the government."
(Image via RTimages/Shutterstock.com)