Lawmakers raise new concerns about new domain name program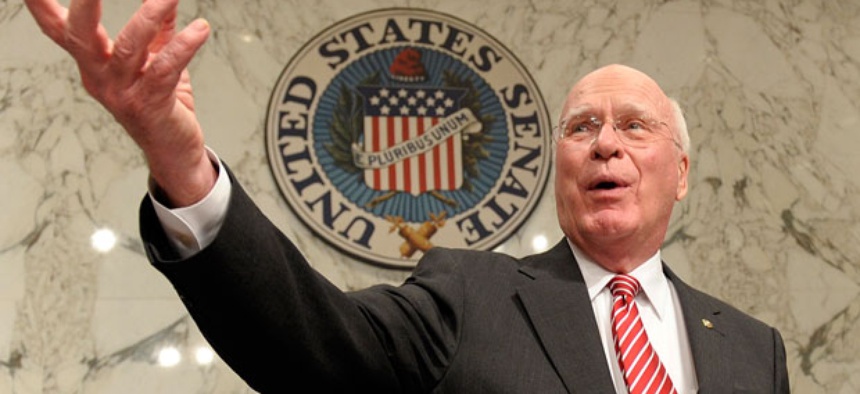 Nearly six months after the program was launched, key members of Congress are still raising concerns about a plan to introduce hundreds of new Internet addresses into the domain name systems, saying they want fresh assurances that the new strings will not harm trademark holders and that the public has adequate opportunity to comment.
The latest salvo came on Tuesday from the top leaders of the House and Senate Judiciary committees, who wrote the Internet Corporation for Assigned Names and Numbers about its program to allow for the introduction of new generic top-level domain names to compete with the 22 existing addresses including .com and .net. ICANN, a California-based nonprofit that manages the Internet's domain name system, is currently in the process of examining more than 1,900 applications for new names, such as .app, .book, and .music, that it received by its May deadline.
The program was criticized even before it was formally launched in January by trademark holders and others who worried about the costs companies and organizations will incur in trying to defend their brands with the influx of so many new names and that it could spur consumer confusion and fraud.
"We are in a critical phase as ICANN determines which [generic top-level domains] to authorize and what policies to implement in the new registries," according to the letter the Judiciary leaders sent to ICANN interim CEO and President Akram Atallah. "We therefore ask that you provide us with further details about the steps ICANN is taking to fulfill its commitment to ensure that the New gTLD process will provide 'a secure, stable marketplace' with input from 'the community as a whole.' "
The letter was signed by Senate Judiciary Chairman Patrick Leahy, D-Vt., Senate Judiciary ranking member Chuck Grassley, R-Iowa, House Judiciary Chairman Lamar Smith, R-Texas, and House Judiciary ranking member John Conyers, D-Mich., who sent a similar letter in December.
In their latest missive, the lawmakers sought details on several issues including what ICANN has done to inform and seek input from those outside of the ICANN community about the new domain name program. They also sought information on what additional steps ICANN has taken to address lingering concerns from trademark holders.