When retired Navy psychiatrist Dr. Ronald Smith worked at the service's pioneering alcohol and drug abuse recovery program in the late 1970s at the Long Beach Naval Medical Center, he recalled, "we'd pile all the patients into gray vans and take them to AA meetings." That was because the program's director, Capt. Joseph Pursch, considered the Alcoholics Anonymous programs key to lifelong management of a chronic disease.
In 1978, when Betty Ford, the wife of President Gerald R. Ford, arrived at Long Beach for treatment for her prescription drug addiction, Pursch "gave me the book Alcoholics Anonymous, and told me to read it, substituting the words 'chemically dependent' for 'alcoholic' ", Ford remembered in her memoir.
An active-duty Navy captain said he had a similar experience in 1986 when he went through treatment at the Naval Alcohol Rehabilitation Center at what was then Naval Air Station Miramar, which required attending AA meetings. That introduction to AA was critical to getting and staying sober, he said.
The Long Beach medical center closed in 1994, the Marine Corps took over Miramar in 1999, and today the Defense Department views attendance at AA meetings as optional for patients in its four inpatient and 215 outpatient substance abuse treatment programs, Pentagon spokeswoman Cynthia Smith said.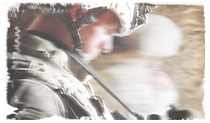 Broken Warriors is an ongoing series on mental health issues in the military.
"DoD does not have policies that require Alcoholics Anonymous or Narcotics Anonymous during treatment. Many treatment programs incorporate AA and NA psychosocial support, based on the individual treatment needs and beliefs of patients," she said.
Shoshona Pilip-Florea, a spokeswoman for the Naval Bureau of Medicine, said, "patients enrolled in any 12-step program are required by Navy Medicine to attend mandatory support meetings, but Navy Medicine does not endorse any specific program. After program completion, patients are highly encouraged to continue attendance."
Patients treated in the substance abuse program at the country's premier military hospital, the Walter Reed National Military Medical Center in Bethesda, Md., are not required to attend meetings, Pilip-Florea said, as its drug and alcohol recovery program is managed by the Army, which does not mandate meeting attendance.
A retired three-star flag officer with 17 years of sobriety said the optional approach to meetings makes no sense from a clinical perspective. "If someone is in treatment, the AA-NA meetings should be mandatory," he said. "Just as if the disease were an infection -- you'd need antibiotics and they'd be mandatory," he said.
Ronald Smith, who retired in 2011 as chairman of the department of psychiatry at the National Naval Medical Center (now Walter Reed), said he could not understand the shift in policy on AA or NA meeting attendance. Military medicine, he said, "needs to focus on AA [as a core part of substance abuse treatment.] The beauty of AA is it works and does not cost a dime."
Dr. Mark McGovern, associate professor of psychiatry at Dartmouth Medical School who specializes in the treatment of substance use disorders, said, "AA-NA meetings are incredibly important . . . peer support makes recovery so much easier and increases the chances of recovery."
Combat veterans turn to drugs and alcohol to blot out the memories of their experiences, said Smith. In his view the 12-step programs can help heal [post-traumatic stress disorder].
Smith said he had a simple recipe to change the way the military views AA today: Send some generals and admirals to meetings as observers and they will come away believers.
( Image via terekhov igor / Shutterstock.com )