Regulatory headache? There's an app for that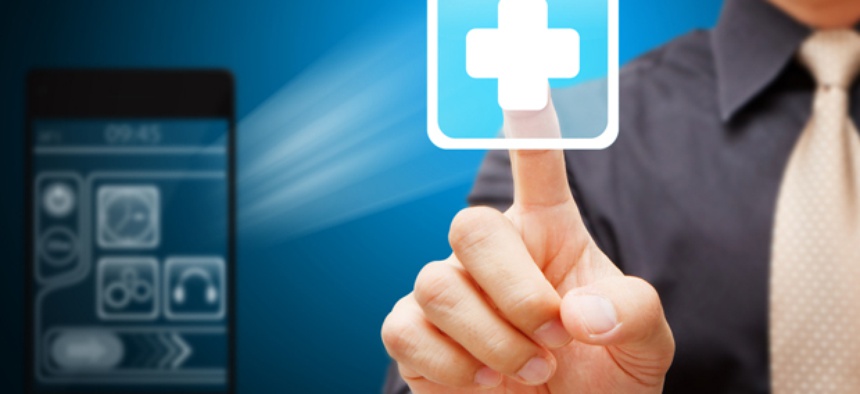 The Food and Drug Administration is stymying innovation in the field of mobile medical applications with superfluous regulation, industry leaders said at a conservative think tank Wednesday.   

"We need regulatory structure 2.0 to deal with emerging technology," said Joel White, president of Health IT Now. "It has to match the innovation and speed of the industry. Science fiction is moving to science fact."

The American Enterprise Institute panel pointed to the 2011 Draft Guidance on Mobile Medical Applications released by the FDA as the impetus behind a convoluted and overbearing regulatory framework. The guidance identifies apps -- such as those found on an iPhone or iPad -- as medical devices that, under FDA's purview, should be regulated.

The difficulty, according to the panel, is where to draw the line. Sixty-two percent of doctors are using tablets in some way to treat patients, according to White, and an increasing number of patients are using apps to clarify instructions, to make amateur diagnoses or simply to educate themselves on medical information. The panel contended an app that allows a patient to play checkers in order to keep his mind clear at the recommendation of a doctor should not be regulated in the same way as an app that helps a doctor read a CT scan.  

Jon Potter, president of the Applications Developers Alliance, said uncertainty in what will be regulated is driving away potential backers of new technologies.

"Investors are looking at regulatory challenges as impeding their interest in investing," he said.
Erica Jefferson, an FDA spokeswoman, said "only a subset" of mobile medical applications will be regulated.

"[FDA] will continue to promote innovation in this new and expanding field," she said. "FDA oversight would generally be limited to apps that present the greatest risk."

White and Potter argued for a new structure for regulating these apps should involve independent software experts who verify that a program does what it is intended to do, rather than medical professionals who examine the medical value.

"It's about 1s and 0s," White said.

They also said the regulatory structure must be inexpensive, as the often free applications do not generate the revenue to support additional fees. White said developers will "make [the next] Angry Birds instead of a glucose app that helps diabetic patients," because that's where the money will be.
(Image via watcharakun /Shutterstock.com)