Air Force mulls smartphone gaming app for new recruits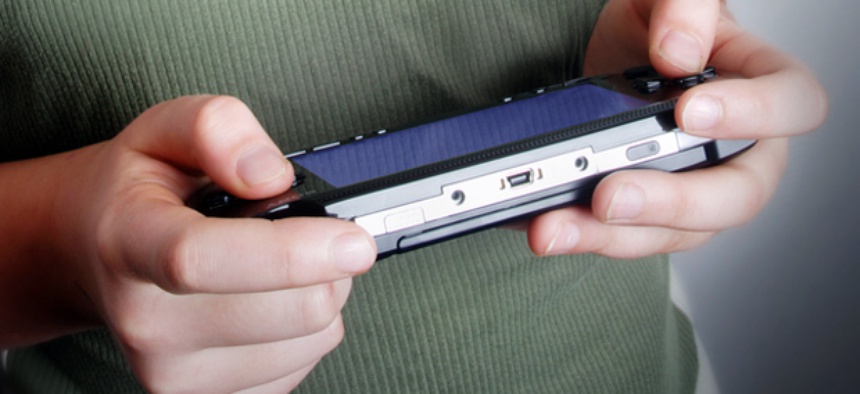 The Air Force is considering rolling out a smartphone application to ease new recruits into military life, contracting databases show.

It's casting the net for ideas for launching a mobile application for the Air Force Reserve Command's development and training flight program. The initiative will help orient newly enlisted airmen and acquaint them with the Air Force's rank structure and practices, documents indicate.
The mobile app is likely to include a gaming element for service members to interact with one another. The agency's vision is "to obtain a smartphone application that allows all participating Reserve members the opportunity to engage in training and gaming activities with other members across AFRC," reads the request for information. The Air Force is mulling over ways the app could connect airman, for instance by facilitating carpooling, the document indicates.
The agency has asked contractors to provide cost quotes for supporting 4,000 users accessing the application through smartphones, netbooks, tablets and computers, and is soliciting information that will help it refine an acquisition strategy.
The deadline for responses was extended to July 6 from June 26, as originally scheduled, "due to the significant amount of interest and questions," contracting databases indicate.
(Image via Mikael Damkier/Shutterstock.com)