Pentagon ponders making IT subject to same rules as weapons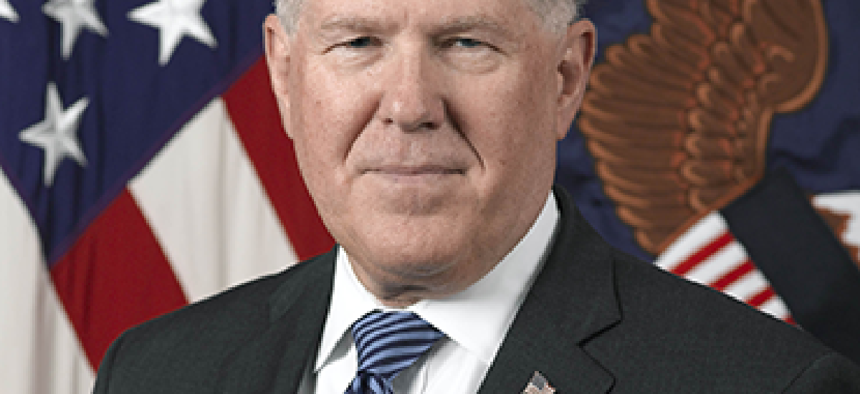 Defense Undersecretary Frank Kendall and Sen. Joe Donnelly used an Armed Services Committee hearing to discuss the possibility of using the same cost guidelines for IT and weapons systems.
Defense Undersecretary Frank Kendall said "Nunn-McCurdy-like metrics" should be applied to IT contracts.
Should Defense Department IT be subject to the same cost safeguards as weapons-system contracts? Sen. Joe Donnelly raised the idea and Undersecretary of Defense for Acquisition, Technology and Logistics Frank Kendall entertained it at an April 30 Senate Armed Services Committee hearing. 
Defense weapons-system contracts are governed by the three-decade old Nunn-McCurdy Amendment, which requires the Pentagon to notify Congress when a contract's per-acquisition-unit cost rises 30 percent above its original baseline estimate.
A different metric, known as the "Critical Change" process, applies to major DOD IT contracts. The threshold for a critical change review is when the estimated total acquisition cost for the program increases by 25 percent or more from the original estimate, according to a handbook from the DOD-backed Defense Acquisition University.  
Donnelly, an Indiana Democrat, voiced concern about the department's ability to rein in costly IT projects. A "government-built IT solution that's just becoming more and more and more of a quagmire" calls for having "some kind of roadmap or metric that you're using to make sure that we don't continue down that path," he told Kendall.  
But it is unclear just how Donnelly would apply Nunn-McCurdy to IT (his office was unavailable to comment). The numeric thresholds for reporting cost overruns set by Nunn-McCurdy and Critical Change are very similar. Further, experts have not traditionally considered the amendment's cost-per-unit measurement applicable to IT, Jonathan Etherton, a senior fellow at the National Defense Industrial Association, said in an interview.
Kendall, DOD's top acquisition official, said he supports using "Nunn-McCurdy-like" metrics for oversight of IT contracts. "When we have a program that has cost growth, we really should ask the questions that Nunn-McCurdy requires us to ask: Should you terminate or not? And do you still need this? And is it soundly managed?" Kendall said.  
The Critical Change process is carried out by individual military branches and reviewed by Kendall, but it is not a department-wide review.
One of the more high-profile applications of the Critical Change process was in assessing the Air Force's Expeditionary Combat Support System, which the service canceled in November 2012 after spending $1 billion.  
The project carried on several months after the Critical Change review took place, Kendall told lawmakers. "That was a case where we did not have the right professionalism or expertise on either the government side or the contractor side to successfully deliver that product. We probably should have recognized that earlier," he said.  
In submitted testimony, Kendall highlighted DOD's efforts to shrink IT acquisition timelines, including what he called a "major change" for information system requirements development. The department's recently unveiled "IT Box" is meant to speed up the IT procurement process by delegating requirements authority to DOD's Joint Requirements Oversight Council.
Tackling the IT workforce shortage is also a priority for the undersecretary. "Finding the expertise and skill sets required to develop and acquire capabilities for IT, particularly business systems, is a challenge for the department," Kendall said in his prepared remarks.