Author Archive
Ben Watson
News Editor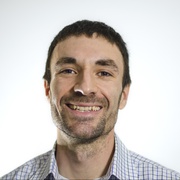 Ben Watson is news editor for Defense One. He previously worked for NPR's "All Things Considered" and "Here and Now" in Washington, D.C. Watson served for five years in the U.S. Army, where he was an award-winning combat cameraman and media advisor for southern Afghanistan's special operations command during the 2010-11 surge.
CIO Briefing
AI has moved from the movies to the laboratory, and governments around the world want it in their arsenals. We asked how militaries define it, and how they intend to keep it under control.
By

Ben Watson

, Defense One
CIO Briefing
An Aug. 2 memo cites 'increased awareness of cyber vulnerabilities' with drones from China's market-leading DJI.
By

Ben Watson

, Defense One
CIO Briefing
Islamic State fighters are launching an ever-wider assortment of deadly drones, even as their UAV factories come under heavy attack.
By

Ben Watson

, Defense One