By Gary Reblin // August 11, 2017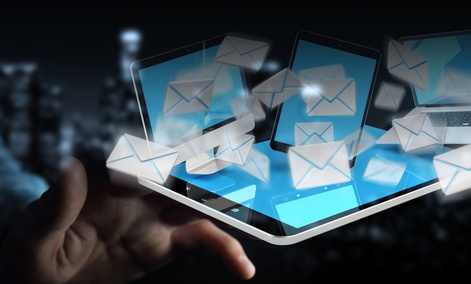 Gary Reblin is product innovation vice president for the U.S. Postal Service.
Apple's update of the technological capability of the iPhone with the coming iOS release will allow the U.S. Postal Service to expand the opportunities and capabilities that can be provided to mailers.
There are three main additional capabilities that may help elevate the impact of Postal Service products: the iPhone camera can read QR codes; the ARKit allows for augmented reality creation, and the iPhone's near field communications capability has expanded beyond Apple Pay. All three features can make it easier for customers to both create and interact with mail piece features.
» Get the best federal technology news and ideas delivered right to your inbox. Sign up here.
The QR code reader update removes the need for an additional application to read such codes. This removes the inconvenience of downloading a third-party QR reader application and streamlines the process of interacting with mail that features a QR code. For mailers, this may increase the value of leveraging QR codes to offer promotions in a mail piece and allows for a larger audience to be reached and positively affected.
The ARKit is a useful feature...