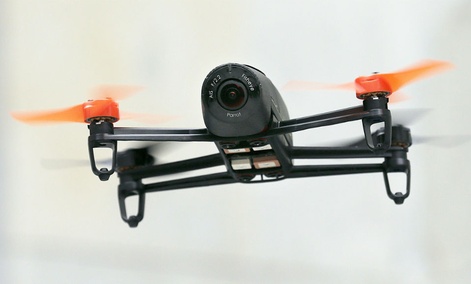 Gary Shapiro is president and CEO of the Consumer Electronics Association and author of "Ninja Innovation: The Ten Killer Strategies of the World's Most Successful Businesses" and "The Comeback: How Innovation Will Restore the American Dream." His views are his own. Connect with him on Twitter: @GaryShapiro. Brian Wynne is president and CEO of the Association for Unmanned Vehicle Systems International, the largest association representing the unmanned systems and robotics industries. Connect with him on Twitter: @BWynne.
Commercial drones -- also called unmanned aircraft systems -- offer an amazing and ever-increasing array of beneficial applications. They can deliver prescription drugs, help in search-and-rescue efforts and aid disaster-relief missions.
Yet, flying in the face of innovation and opportunity, some states are trying to ground or prematurely restrict this life-changing technology. On Sept. 9, California Gov. Jerry Brown wisely vetoed a bill that would have outlawed flying drones below an arbitrary altitude over private property without permission. While the UAS industry supports the safe, nonintrusive use of drones, Senate Bill 142 would have taken a wrong and damaging approach.
Brown recognized the concerns expressed by a broad coalition of private and commercial users, manufacturers and retailers of UAS. While we agree that issues...