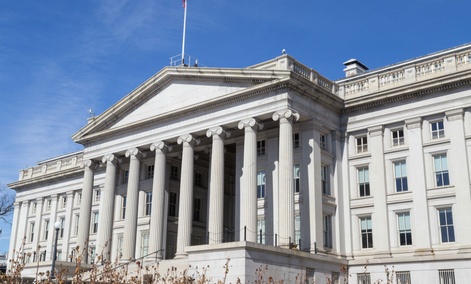 Dick Gregg is former fiscal assistant secretary of the Treasury Department and managing director of H.J. Steininger PLLC.
As fiscal assistant secretary of the Treasury Department until last year, I learned firsthand how challenging it is for the U.S. government -- one of the largest, most complex organizations the world has ever known -- to achieve major transformations.
But I also saw the benefits such change can bring to our government when fully adopted.
For instance, at Treasury we replaced over 30 separate payment-processing systems with a standardized system that manages more than 1 billion payments every year. That standardization was hard to achieve, involving many agencies besides Treasury. It took years, but it saved money and greatly improved the automated controls to ensure these important payments are made accurately and on time.
The unanimous passage of the Digital Accountability and Transparency Act last year requires the Treasury Department to undertake one of its most ambitious management and technological transformations yet: Treasury and the Office of Management and Budget must work together to adopt governmentwide data standards for all federal spending information, transforming federal spending into open data.
The DATA Act calls for Treasury and OMB to announce the new ...