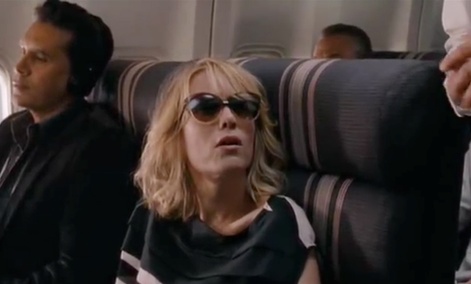 The Education Department's FAFSA Twitter account Tuesday posted and quickly deleted a tweet that caused quite a backlash from followers who found it tone deaf and offensive to lower-income college students.
In an attempt to connect with teenagers and fans of the Academy Award-nominated 2011 film "Bridesmaids," the @FAFSA account posted a screenshot from the film with Kristen Wiig's dialogue -- a drunk plea of "Help me. I'm poor." -- over the image and text saying, "If this is you, then you better fill out your FAFSA: fafsa.gov."
The tweet immediately caused a torrent of negative reactions from followers.
Unbelievable. Take this down. RT @FAFSA: If this is you, then you better fill out your FAFSA: http://t.co/EOB70Eucam http://t.co/3Y7ilKsqTB

— Anne Kress (@MCCPresident) June 25, 2014
If I didn't hate @FAFSA enough before, that tweet definitely did it. There is nothing amusing about not being able to afford your education.

— Ashleigh Taylor (@AMTaylor2) June 25, 2014
Hey @fafsa, I relied on you during my entire college career and still have hundreds in loans to pay each month. It's never funny.

— Timothy Malcolm (@TimothyMalcolm) June 25, 2014
@FAFSA honestly that tweet was very ...