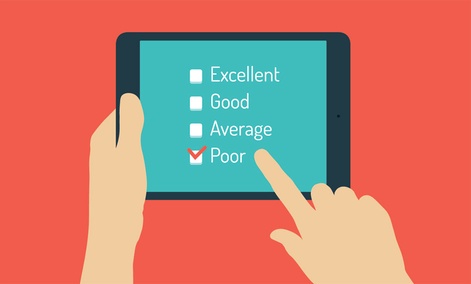 If the federal government had a customer complaint box, it would probably be overflowing by now.
The overall customer experience for half a dozen key federal services was rated "very poor," according to a new report from Forrester.
"Compared with dozens of auto, banking, retail and retail companies we also ranked," federal customer experience "looks downright bleak," the Nov. 7 report concluded.
Forrester's annual "CX Index" measures government agencies -- and more than 15 other sectors -- across three components that make up great customer experience: effectiveness, ease and emotion.
The six federal agencies and programs rated earned an average of "very poor," with HealthCare.gov scoring the lowest.
So why the dismal scores? In short: Government customers don't feel appreciated.
Of the 1,300 U.S. adults who interacted with a government agency online in the past 12 months:
Less than half said these agencies made them proud of the U.S. The Internal Revenue Service scored the lowest, with only about one-fifth of its customers saying their interactions with the agency made them proud of the nation.
Less than half said government customer experiences make them feel like important citizens. (VA scored the highest, while the IRS ranked ...