By Robert A. Runge and Isabel Runge // October 29, 2014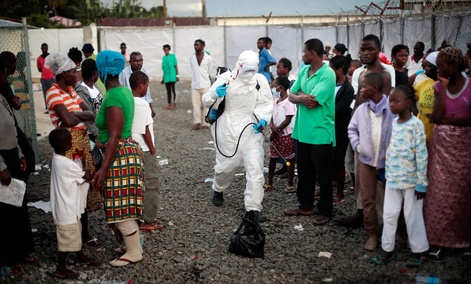 The current outbreak – and spread – of Ebola has, once again, shown the world just how vulnerable it is to calamity and catastrophe.
Unfolding events over the past few years have made this abundantly clear.
In 2008, more than 3,596 individual fires ravaged California, threatening homes, natural ecosystems and lives.
In April 2011, nations were left reeling after the 9.0 magnitude earthquake and accompanying tsunami in Japan disrupted the Fukushima nuclear plant.
And in 2012, superstorm Sandy was the largest Atlantic hurricane on record, devastating homes in 24 different states.
There have been 164 major disasters worldwide in the two years since Sandy, according to Relief Web. Hurricanes, flooding, fires and disease outbreaks are just a few examples of the types of catastrophe that make Relief Web's list.
Many of these disasters occurred in countries with unstable infrastructures, making them extremely vulnerable to cataclysmic events. But implementing fully developed recovery plans on both governmental and individual citizen levels can help these countries recuperate quickly and efficiently.
And the sharing of data and information among government organizations, community leaders, rescue personnel and citizens is essential for the success of these plans.
We can see this in the current Ebola ...