By John Breeden II // May 11, 2016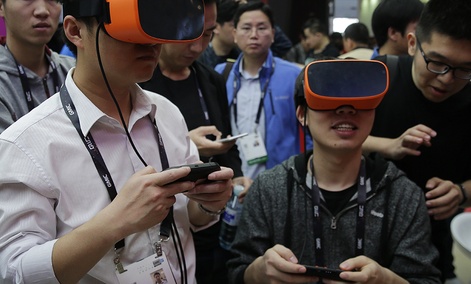 John Breeden II is an award-winning journalist and reviewer with over 20 years of experience covering technology and government. He is currently the CEO of the Tech Writers Bureau, a group that creates technological thought leadership content for organizations of all sizes. Twitter: @LabGuys.
Virtual reality is one of those technologies that has sat on the edge between reality and science fiction for decades, but is now finally going mainstream. And although this first modern generation of VR is beginning life mostly focused on games, don't think that is where this technology will end up.
Being a huge nerd, my first real VR experiences go back a bit, to the Dactyl Nightmare arcade game. It was a stand-up unit, probably costing something like $100,000 at the time. You shot a really blocky-looking crossbow at an opponent in the neighboring pod, and also defended against an annoying pterodactyl (hence the name) that liked to swoop down from your blind side.
It was far from an immersive experience, and while that didn't keep me from spending a small fortune mastering the game, its possible real-world applications were rather limiting.
In fact, VR mostly died for a while around that...