By John Breeden II // October 2, 2015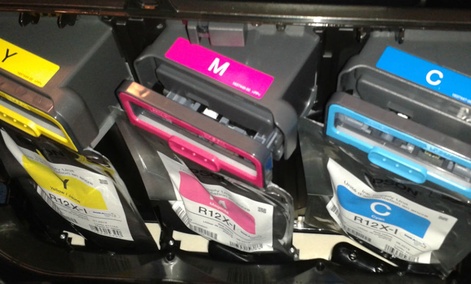 John Breeden II is a columnist for Nextgov and an award-winning journalist and reviewer with over 20 years of experience covering technology and government. He is currently the CEO of the Tech Writers Bureau, a group that creates technological thought leadership content for organizations of all sizes. Twitter: @LabGuys
One of my favorite things to do with my Nextgov column is to shine the spotlight on a new technology that might help to make lives, or at least our jobs, a little bit easier. These new advancements almost never come from the world of printing technology, an area that I've covered for almost 20 years.
With printers, the technology pretty much hit a plateau and remained stable for years. Other than the format wars between inkjet and laser printers, and perhaps some minor disruptions like Xerox's solid ink line, not a lot has changed. Advancements tend to be minor, along the lines of eking out an extra page per minute in speed or a 2-cent cost per page reduction in consumables.
Having witnessed only minor changes over the past 20 years, I can honestly say I was completely taken by surprise, and really blown away, by the Epson...