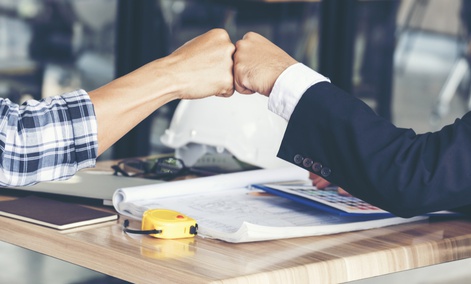 Praduman Jain is CEO of Vibrent Health.
Public-private partnerships, used by a variety of state, local and federal governments for decades, have gained popularity in recent years as an effective approach to managing large government projects while mitigating financial risk, increasing innovation and delivering long-term value.
A healthy, functional government-industry partnership can be an excellent solution for addressing the unique challenges of government agencies that are constantly pushed to do more with less. But executing a successful public-private partnership is a complex and demanding process—in part because it often feels like the key stakeholders are speaking different languages.
» Get the best federal technology news and ideas delivered right to your inbox. Sign up here.
Establishing effective partnerships requires common ground: a framework that brings together the disparate languages of industry and government and puts stakeholders on the same page. If this critical step is overlooked, the partnership is likely doomed before it even begins.
The first step to forming a successful partnership is to come equipped with the right frame of mind. Partners need to understand each other's values and interests in order to build a solid foundation for working together, and transition their individual missions and goals...