How to Give Your Older iPhone a Speed Boost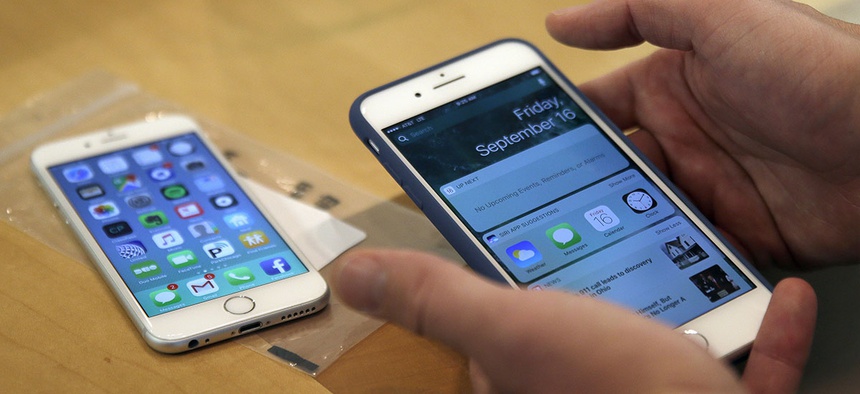 If you have older iPhone, you might be tempted to upgrade to a shiny, new iPhone 8 or iPhone X. But to get a faster phone, you don't necessarily have to drop all that cash. Instead, make a few tweaks to your current iPhone to increase its speed if it's running the iOS 11 operating system.
One of the best ways to improve your phone is to free up storage space. Go to Settings, General, and then iPhone Storage, where you'll see recommendations for optimizing storage. Most likely, it will recommend you clear out your photos because they are one of the biggest space hogs.
» Get the best federal technology news and ideas delivered right to your inbox. Sign up here.
Start by emptying your Recently Deleted photos folder, then upload the photos you do want to keep to the iCloud Photo Library, Google Photos, or your computer and keep only a few select favorites on your phone. Make sure any new pictures that you take require less space by going to Settings, Camera, Format and then enabling 'High Efficiency' for photographs.
iPhone Storage section also recommends you should clear out old messages and will give the option to automatically delete older messages after a certain length of time has passed. You can also choose to automatically delete any attachments sent to you in messages that are sneakily taking up space and weighing down your iPhone.
And remember, it's always smart to go through your apps and delete the ones you haven't used in awhile.
To learn more, check out the video below from CNET: