Coming Soon: VMware on Amazon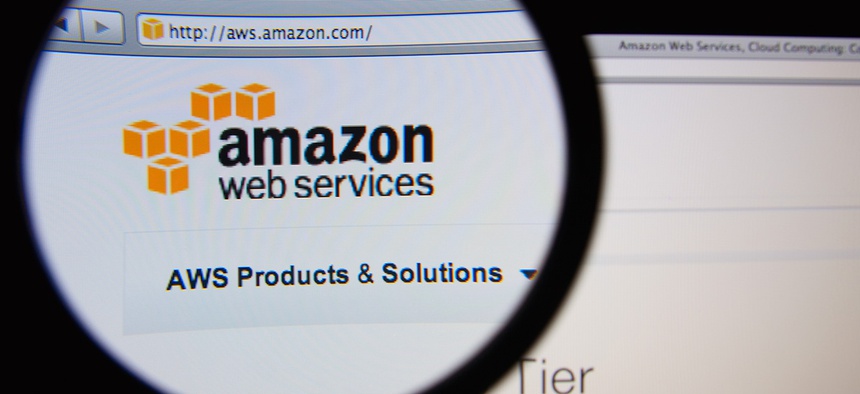 In mid-2017, the federal government will have a new hybrid cloud option involving two tech heavyweights: VMware and Amazon Web Services.
The offering combines VMware's on-premises virtualization suite with AWS' physical hardware, allowing VMware's virtualization stack to run on top of AWS infrastructure. Announced last week, VMware Cloud on AWS is being billed as a "win-win" for customers across all markets, particularly those in the cash-strapped government who felt the need to choose between VMware and AWS.
"VMware Cloud on AWS offers our customers the best of both worlds," said VMware CEO Pat Gelsinger, in a statement. "This new service will make it easier for customers to preserve their investment in existing applications and processes while taking advantage of the global footprint, advanced capabilities, and scale of the AWS public cloud."
» Get the best federal technology news and ideas delivered right to your inbox. Sign up here.
Though VMware already has a cloud service offering approved for government use, it didn't integrate well with AWS, where a growing number of federal customers are migrating data and services. AWS CEO Andy Jassy said customers asked—and will receive—a more seamless offering. The companies expect to make it available to VMware customers through existing agreements in mid-2017.
"Our customers continue to ask us to make it easier for them to run their existing data center investments alongside AWS," Jassy said in a statement. "Most enterprises are already virtualized using VMware, and now with VMware Cloud on AWS, for the first time, it will be easy for customers to operate a consistent and seamless hybrid IT environment using their existing VMware tools on AWS, and without having to purchase custom hardware, rewrite their applications or modify their operating model."
Hybrid offerings like these are important for all sectors. According to research firm IDC, 80 percent of organizations will be committed to hybrid architectures by 2018. It's even truer for government customers, who tend to hold onto internal data and systems more cautiously than commercial entities do. With the Obama administration committed to spending some $7.3 billion on provisioned services like cloud computing across the federal government next year—and given AWS' and VMware's enormous federal footprint—this move is likely to make a big impact.