How Do Agencies Feel About iCloud?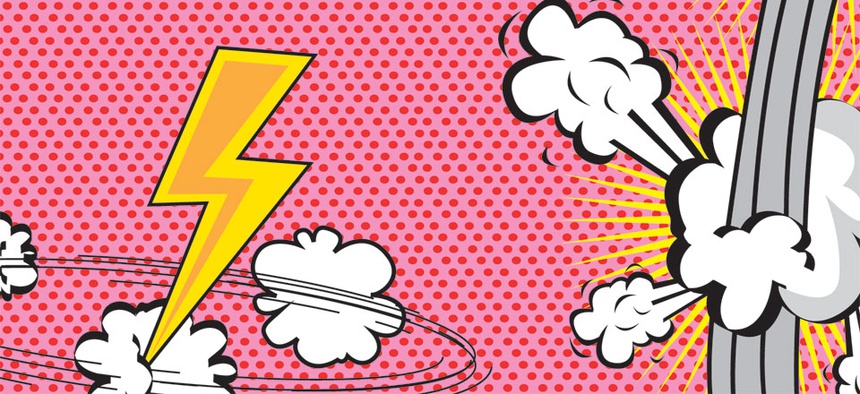 Clarification: This post has been updated to clarify that NASA shared concerns about iCloud in response to Nextgov's inquiries, not in response to the alleged hacking of celebrity accounts.
The investigation into the exact nature of potential security gaps in Apple's iCloud that led to the leaks of explicit images of pop stars over the weekend remains ongoing.
But many federal agencies have given the personal cloud service a wide berth for years.
In response to the purported hacks, Nextgov reached out to a handful of agencies to see if they had policies in place limiting access to iCloud -- which is enabled by default to automatically back up a user's device over Wi-Fi every day, according to Apple -- on both government-owned and employees' personal devices.
As reported earlier this week, federal employees who work on their personally owned iPhones could be inadvertently leaking office photos and GPS coordinates of undisclosed federal facilities, among other internal material.
On Thursday
, NASA officials provided additional information about their long-held policies regarding iCloud. 
"The iCloud capabilities create data security concerns for NASA for several reasons, including the fact that the syncing features require the caching of information on Apple servers," NASA spokeswoman Sonja Alexander on Thursday told Nextgov in a statement. "Enabling features of iCloud can cause unintended co-mingling of NASA data and personal data on these devices, potentially leading to exfiltration of sensitive data to non-NASA devices and/or Apple servers."
In 2011, it was recommended the service not be approved for storing and processing NASA data, agency officials said.
Cracking open iCloud accounts -- though the exact nature of the hack is still unknown -- has proven to be not impossible, as evidenced by the explicit images of Academy Award winner Jennifer Lawrence now floating around the Internet.
Some agencies, such as the General Services Administration, remotely ban iCloud use on personal -- commonly called Bring-Your-Own-Device -- phones. GSA relies on a "mobile device management" system that links with each iPhone to deactivate the service. 
NASA is in the process of installing mobile management software that would do the same for its employees, Alexander said. 
She added, "We are always concerned with the protection of government information, whether via iCloud or other storage sites, and stress that importance through ongoing IT security awareness training, continuous monitoring and other assessments."
The space agency has fallen victim to data breaches multiple times, including the theft of a laptop in March 2011 that contained formulas used to control the International Space Station. 
(Image via gst/Shutterstock.com)