The Future of Twitter Is Robots Tweeting at Each Other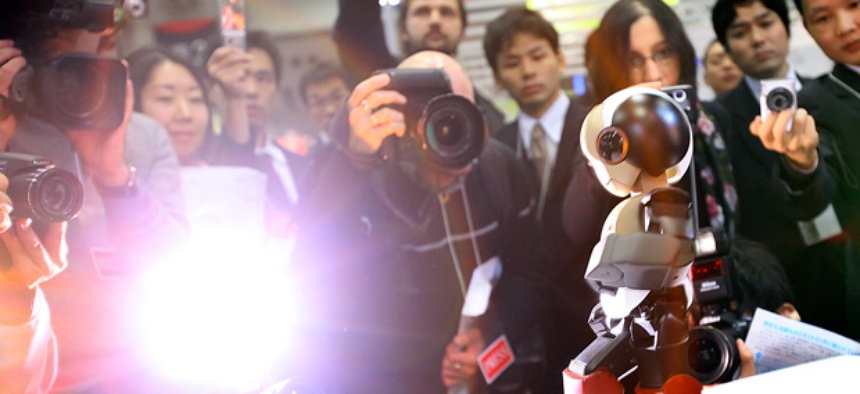 Twitter is full of weird stuff none of us ever notice because it mostly just looks like spam or nonsense. But if you look closely, as some have, you'll find spies using Twitter to communicate with each other in code, environmental sensorsbroadcasting useful data, a toaster with 2,000 followers and an artificially intelligent chat-bot that debates deniers of climate change.
Twitter is seven years old today, but in some ways programmers have only begun to explore its utility. That's because Twitter has, like email, become a medium unto itself.