Google faces rising FTC ire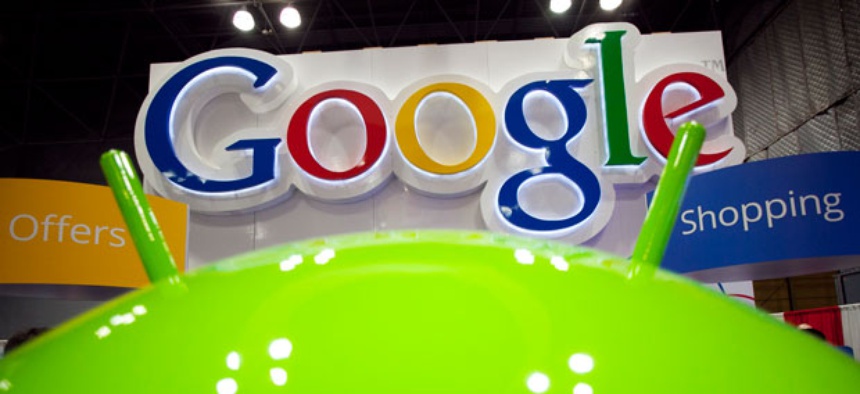 Google may be wearing out its welcome with the Federal Trade Commission. Antitrust lawyers and other experts say the agency seems to be developing an institutional dislike for the company after pursuing a series of actions against it. If that's the case, it couldn't come at a worse time for Google, which is facing an ongoing antitrust investigation into the workings of its search engine.
Government antitrust lawyers as a matter of course adopt an adversarial stance toward the companies they investigate. But not every target becomes a white whale. It happened to Microsoft when government attorneys reached a point where they felt they could not believe anything the company said. Several former FTC attorneys contacted by National Journal suggested that the pileup of probes into Google could be breeding ill will among current staffers.
The search giant agreed on Thursday to pay a $22.5 million fine for allegedly spoofing Apple's mobile Safari browser into accepting tracking files or cookies. The FTC said the company's actions violated Google's 2011 consent decree, in which the search-engine company agreed to obtain explicit permission from users when rolling out new services.
Prior to that, Google's practice of using the photo-mapping vehicles that collected images for its Street View product to collect personal data from open Wi-Fi networks led to an FTC investigation. Google was cleared of wrongdoing in that case, but in an October 2010 letter, David Vladeck, director of the FTC Bureau of Consumer Protection, wrote, "We ask that the company continue its dialogue with the FTC about how best to protect consumer privacy as it develops its products and services."
Vladeck took a sharper tone on a call with reporters when the settlement was announced, saying, "We have Google under order for another 19 years, and I think this civil penalty order sends [a message] to Google that the FTC isn't kidding around. If there are further violations, the FTC will insist on increasingly higher penalties."
Bob Lande, a former FTC staff attorney and law professor and currently a director of the American Antitrust Institute, said that initially regulators might want to see a "smoking gun" in a consumer protection or competition allegation, but when multiple complaints pile up against a single company, their "credibility has to go down."
Other FTC lawyers who asked not to be quoted by name said much the same thing. While there isn't a high level of contact between the different bureaus, one noted, in the offices of the commissioners, where the final decisions are made, a repeat violator will draw special attention. Another said that consent-decree violations earn special ire from commissioners and their staff, and can engender institutional animosity.
Republican FTC member J. Thomas Rosch came across as irate in his dissent to Thursday's order, in which he argued that Google should have been required to admit wrongdoing as a condition of the settlement. Rosch wrote, "[T]his is not the first time the Commission has charged Google with engaging in deceptive conduct. This is Google's second bite at the apple."
Gary Reback, a Silicon Valley attorney who has been active in urging antitrust action against Google, said that if there is animosity building against the company, he wonders why it isn't showing up in regulatory actions. "If they are burning bridges," he said, "aren't they getting away with it?"
The European Union is currently negotiating with Google to find remedies for many of the same practices that are said to form the basis of the FTC case. The E.U. has the power to seek significant monetary damages if a statement of objections is issued—up to 10 percent of annual revenues.
While the FTC typically seeks antitrust remediation in the form of revised business practices or divestitures, it recently changed its policy to make it easier to claw back illegally earned profits from antitrust violators, a practice known as "disgorgement." In late July, the FTC announced it was withdrawing a 2003 policy statement that guided the FTC to seek disgorgement only in exceptional cases. Under the new policy, which one attorney said created a bit of a buzz in the antitrust bar because it was released with the Google case pending, the FTC does not "see a basis for creating a heightened standard for disgorgement in cases brought under federal antitrust statutes."
Lande is skeptical that disgorgement could be applied to Google, because they are not alleged to have made profits at the expense of consumers. The complaints against Google are coming from travel, shopping, and entertainment search and commerce companies like Expedia, Yelp, and others, who say that Google is using its dominant position in Internet search to unfairly promote Google-owned content and punish rivals.
"I can't imagine Google would ever be in that kind of situation," of having to pay back profits to the FTC, Lande said. "That's a tough hill to climb." Instead, he believes, Google is likely more concerned about having the government exert some control or supervision of its search algorithms or order it to limit its participation in e-commerce.
Reback is skeptical of disgorgement applying to the Google case for a different reason—because of the price tag. It will only happen, he said, "if they is going to bring the Son-of-Microsoft case against Google. The number would be astronomical."