United's Hot Mess: The Customer Experience Truth Government Must Now Face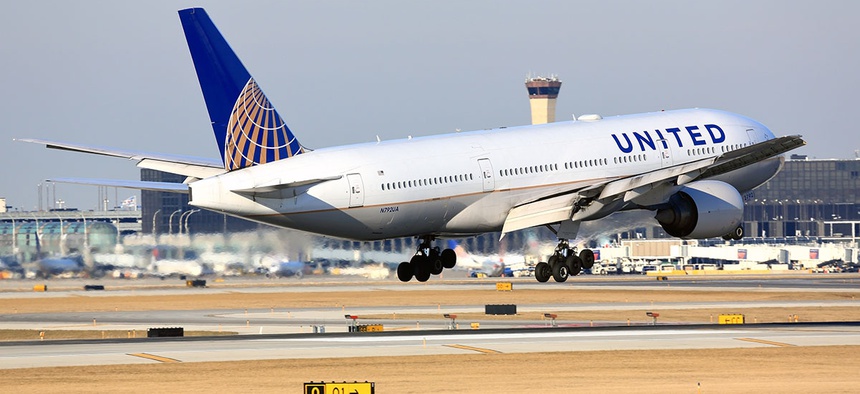 Agency leaders must look through the customer lens when creating policies and rules that impact customers.
Stephanie Thum, CCXP, is the former vice president of customer experience at the Export-Import Bank of the United States. She is currently practice director, customer experience and analytics at Capitol Management Consulting Services. Follow her on Twitter: @stephaniethum
If ever there was a time for government agencies to think hard about hiring a chief customer officer, now this is that time. In fact, every complex organization, regardless of industry, should be thinking hard about it after the recent United Airlines fiasco.
By now, we've all seen the video and heard the story. Last weekend, United Airlines came under intense fire after video emerged of a passenger being violently dragged off a flight out of Chicago. According to CNN, "a passenger was dragged, bloodied and screaming, up the aisle and off a plane by authorities at Chicago O'Hare International Airport on Sunday when he refused to give up his seat on a United flight to Louisville, Kentucky. The airline needed to free up seats to transport commuting crew members."
Then, also according to CNN, United's CEO "made matters worse by issuing a widely-ridiculed apology for 'having to re-accommodate ... customers.' He later doubled down in a letter to employees, defending the airline's actions and describing the passenger as 'disruptive and belligerent.'"
There are so many things wrong with what happened. Many people have an opinion, legal and otherwise, about what should and shouldn't have happened, and whom to blame for the awful events that unfolded.
But we have to look at the root cause of the problem. It's about the rules, and how they were made. United Airline's policies, and the procedures created to steer employee behavior in this instance simply didn't include an empathetic view of customers. The same can be said for the policies of outside organizations, maybe even government agencies, the airline leaned on for guidance.
Think for a moment about the who, what, where, when and how policies and rules are created within any complex organization. In my experience, it happens at the senior leadership levels of the organization. Sometimes, it happens as part of the agency's governance proceedings. Sometimes, it happens in small circles of designated senior leaders. Sometimes, it happens between multiple agencies, with one agency having the upper hand over another in decision-making. Sometimes, front-line staff is allowed to chime in when they will be the ones implementing new or revised rules with customers every day. But it's rare customers get a seat at the table, if ever. (The Federal Register doesn't really count, but that's another blog post.)
From experience, I do know simply having a chief customer officer as part of a leadership team cannot guarantee customers will always win in rulemaking and policy creation. But if the CCO is doing his or her job, it does mean customers will have a chance to be heard and understood. Some chance is better than no chance.
If that's not reason enough, then think about it like this. Customer reactions and input could be the secret sauce that keeps you out of an epic crisis with customers, your own employees, Congress, inspectors, oversight bodies and the media. I've seen that reality unfold as well. But you have to bring those customer voices to the table, and then take those customers seriously.
United Airlines is one of only a handful of major carriers left in the United States, so it is unlikely the customers boycotting the airline now will stay gone forever. There just aren't that many choices anymore. But the bigger picture is this. Now, agency and business leaders must recognize the need to look through the customer lens when they create policies and rules that impact customers.
If they do more of that, then customers will win more often. It just may take a little time.