6 Data Management Steps To Consider Before an Administration Shift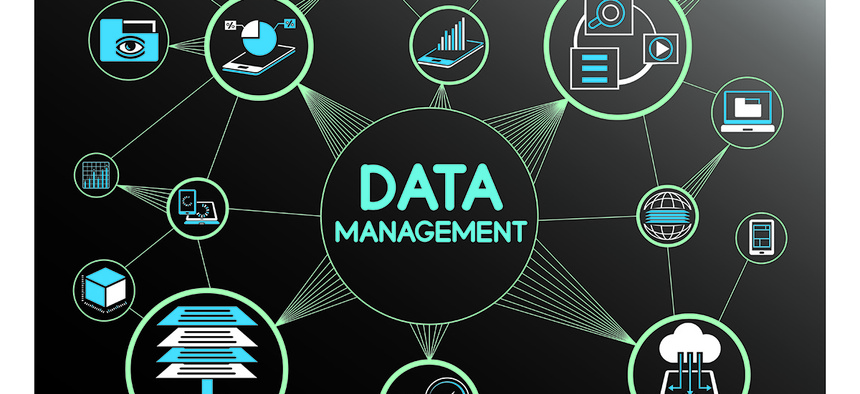 William Sullivan is vice president of public sector at Cloudera.
Regardless of who wins the upcoming presidential election, one thing is certain come next January: The United States will welcome a new president along with an updated set of priorities for federal agencies.
Presidential transitions have always been stressful times for agencies, as they adapt to a change in leadership while adjusting to new missions and priorities. Fortunately, a law passed in 2010 allows outgoing administrations to work earlier and more closely with the presidential campaigns well ahead of election day so whoever wins can hit the ground running and not waste precious time learning about policies and identifying new appointees.
» Get the best federal technology news and ideas delivered right to your inbox. Sign up here.
Now is the time when government executives should start thinking about new priorities and evaluating existing ones as they prepare to transition. Agency experts can analyze the challenges they face and evaluate the tools they might need to address the expectations of the new administration, all with an eye on how to partner with industry to wisely invest taxpayer dollars. The incoming administration will be looking to long-serving government executives for their ideas on how to tackle the many challenges facing the nation.
Nowhere is that input more critical than suggestions to best leverage technology in general, and data specifically, to help government agencies meet their mission requirements and achieve their policy objectives.
The Government Accountability Office, charged with identifying problems across agencies and also with assisting in the transition, recently issued a report finding government agencies are spending the majority of their technology budgets on upkeep for outdated technologies, such as legacy systems too ingrained in the operations of the agencies to easily replace.
While much of the government's business continues to be conducted on these mainframes, transitioning to modern technology that can more effectively leverage the large amounts of data available to agencies is certain to be a central focus of any new administration.
The current administration has made technological progress a priority in the last eight years, and has issued a number of directives focused on the push for open source software, a "cloud first" approach to new systems, open government, open data and cybersecurity initiatives, the Federal Information Technology Acquisition Reform Act and much more. These advances offer a strong foundation for taking agencies to the next level when it comes to applying cutting-edge technology to their missions.
While every agency and department has their own unique problems to solve, there are a number of challenges that cut across each agency, and for which data analysis can play a large role. These include:
the evolving national security threat that spans not just terrorism but also an expanding unrest around the world;
the aging population, including how to provide care, disability solutions, career focus as people work longer, and financial structuring to make it economically feasible;
the internet of things, which is particularly important for government agencies that will need to ensure the myriad of new interconnected devices will be safe from hacking while providing insight and intelligence, as well as compliance and accountability;
the evolution of smart cities to better protect, secure, move and manage growing urban population centers;
the need to minimize waste, fraud and abuse of government resources and taxpayer dollars; and
increased support for infrastructure and enabling government organizations to maintain roads, facilities, vehicles and equipment cost effectively.
These are just a few of the topics frequently mentioned among those who will demand the focus and attention of government leaders across agencies. When addressing large challenges with an enhanced data management strategy, there are a number of steps agency executives should consider today as they prepare for the transition to a new administration in January:
Take a close look at the data you have available. Is it the right type of data that allows you to see trends and stumbling blocks to your agency's mission? And are you using all of the data available to you, both structured and unstructured?
Can you easily and securely access it, share it and perform the types of analysis that enable you to put the data to work towards solutions?
Do you have the right tools in place, or do you need to identify and implement the best tools to leverage the data you have through complex analysis?
Are your systems, and in particular your legacy systems, modernized to permit them to work efficiently and cost-effectively for your agency? Or do you need to procure modernization tools to get the information you need from your mainframes?
Do you have the right team in place, including data scientists and other subject matter experts who can assess your systems to get the most from your data?
Can you answer the questions a new administration is certain to ask, validating with data the challenges and solutions you will be recommending to new agency leaders?
Data cuts across all agencies and programs, and will be an invaluable asset for helping solve the country's most challenging problems as well as driving cost-saving and citizen-focused innovation following the election. Understanding what agencies currently have in place, and what they need to implement, will provide a solid head start on meeting the needs of a new administration.