Can a Bake Sale Save NASA?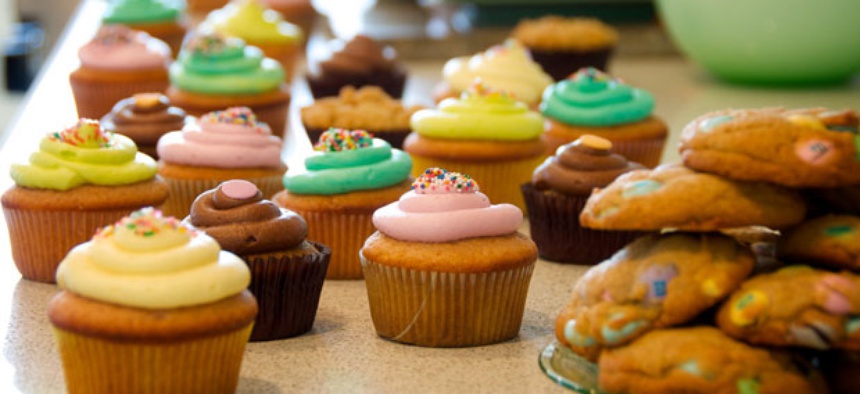 It's come to this. Space aficionados, scientists and other friends of NASA have decided to tap a great American tradition to shore up the space agency's planetary exploration budget -- they've planned a nationwide fundraising bake sale and car wash for June 9. That's right. The folks that put a man on the moon are planning to sell cupcakes and hose down SUVs to raise funds for the agency that made Tang a household staple for a generation of space-struck American children.
The National Planetary Exploration Car Wash and Bake Sale is the brainchild of Alan Stern, a planetary scientist and former NASA associate administrator who aims to draw attention to the "precipitous, unwarranted and unwise" plan to cut about $300 million from NASA's exploration budget next year.
NASA Administrator Charles Bolden told Congress in February that "tough choices had to be made. This means we will not be moving forward with the planned 2016 and 2018 ExoMars missions that we had been exploring with the European Space Agency. Instead, we will develop an integrated strategy to ensure that the next steps for Mars exploration will support science as well as human exploration goals, and potentially take advantage of the 2018-2020 exploration window."
Of course "potentially" means something like "good luck with that" in Washington's current budget climate.
Stern said he had no trouble finding supporters for his bake sale in the research community. Among the institutions participating are Caltech, Georgia Tech, Notre Dame and a host of others. "We'll have PhDs washing cars and baking," he said.
He's a realist though. "No amount of cookies sold or cars washed is going to generate the funds" needed to restore the exploration program, Stern told Nextgov. "We expect to raise awareness."