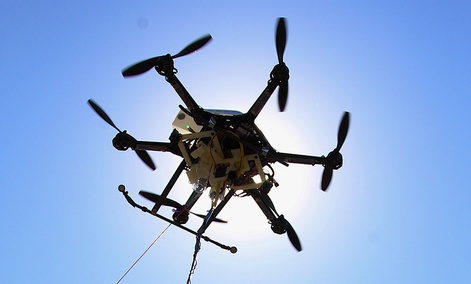 Drones represent one of the most promising emerging technologies of the 21st century, and the federal government is primed to take advantage of the assortment of unmanned aerial systems entering this growing market.
Yet, it might surprise many to learn that drones are already being used for more than military reconnaissance and strikes in wartime popularized in nightly news and TV dramas. While military applications are certainly driving an important segment of the drone market, civilian agencies and academic institutions are working to shape new policies and develop innovative ways to use them.
On Thursday, we at Nextgov will kick off our second season of Tech + Tequila events with a thorough look at how federal agencies are using drones now, and how they're planning to use them in the future. In addition, we'll talk about the changing policy landscape shaping how the country handles an influx of unmanned aerial vehicles.
» Get the best federal technology news and ideas delivered right to your inbox. Sign up here.
In our case studies session, Mark Bathrick, director of the Interior Department's Office of Aviation Services, will discuss how the department uses drones to tabulate wildlife and safely explore terrain too...