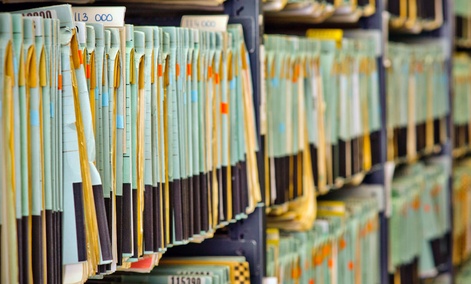 In government, records management is a real problem.
Almost four years after a series of executive orders by the Obama administration designed to reshape the way federal agencies manage the massive number of records they keep, it appears little progress has been made toward true modernization.
The evidence of the lack of progress in records management – the government collects data on everything from American citizens to incoming cargo shipments – continues to mount. Two weeks ago, the Government Accountability Office found serious flaws in agencies' plans to automate data archival based on official data collected and compiled by GAO.
The GAO audit coincides with a new report that suggests federal employees themselves aren't confident in their agencies' records management practices. The report, conducted by market research company Market Connections and storage management company Iron Mountain, found 85 percent of 150 records management professionals in government "are not fully convinced" current records management practices are meeting agency needs.
If the role of a federal records management professional were played by Tom Hanks circa "Apollo 13," he'd be saying, "Houston, we have a records management problem."
"The National Archives and Records Administration and Office of Management and Budget have made ...