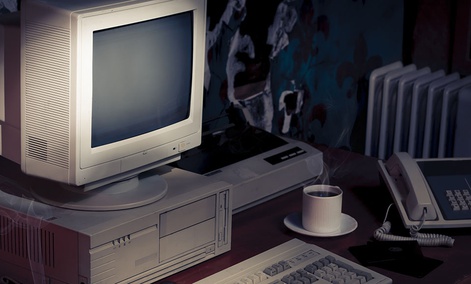 In a meeting with prominent business executives Tuesday, President Donald Trump lamented the poor state of federal IT, telling CEOs, "We have a computer system in this country that's 40 years old."
Actually, Mr. President, we have at least 10 such systems—and they're critical to U.S. civilian and military operations.
The U.S. nuclear arsenal is coordinated by the 54-year-old Strategic Automated Command and Control System, run on 1970s-era IBM mainframes that still use 8-inch floppy disks. President John F. Kennedy held your position when these systems were designed.
If that's a scary thought, here's something even more sobering: Two of the Treasury Department's tax systems are even older. Collectively, the 57-year-old Individual Master File and Individual Business File house tax data for more than 100 million Americans, and they're running on "low-level computer code" that predate the NASA moon landing by a decade.
Your promise to improve veteran care is an important one, but it won't be easy. The Veterans Affairs Department's back-end system for tracking benefit claims is 52 years old, and its time-and-attendance tracking software will turn 54 this year.
Here's a list of the 10...