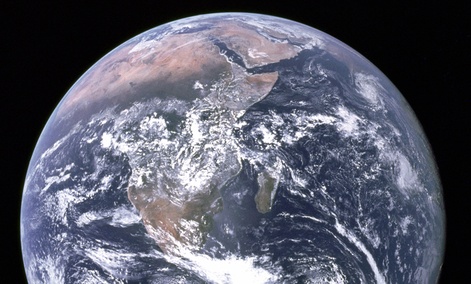 Earth data creates for the economy about 10 times what the U.S. government spends to gather it, and the White House wants that margin to grow even wider.
That's the aim of the first National Plan for Civil Earth Observations, which the White House Office of Science and Technology Policy released last week. The plan is a blueprint for federal Earth-observing projects "that help protect life and property, stimulate economic growth, maintain homeland security and advance scientific research and public understanding," Timothy Stryker, who directs the U.S. Group on Earth Observations at OSTP, said in a blog post.
Stryker emphasized to Nextgov the value of the freely available and easily discoverable data. "Federal agencies manage a variety of observations of the Earth's atmosphere, oceans, land surfaces and the interactions among them," he said. "Many kinds of Earth systems data are already available through agency Web portals and services, and we are working to make them even more discoverable through the administration's various open data initiatives – including the Climate Data Initiative."
Regular Nextgov readers know they benefit from government weather data in the form of forecasts, weather apps, satellite images and more. Earth observations also provide ...