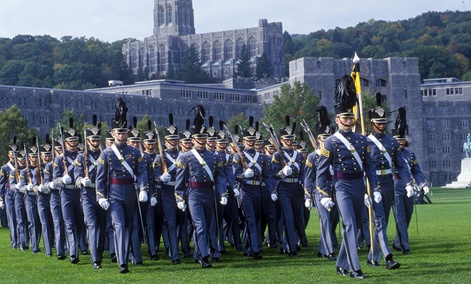 Robert McDonald, former Procter & Gamble chairman, chief executive and president who graduated from West Point in 1975 and then served with the 82nd Airborne division for five years before joining P&G in 1980, yesterday told the Senate VA committee hearing that applying the West Point Honor Code and Prayer could go a long way toward resolving the falsehoods that have long plagued the department's patient scheduling and disability systems.
The Honor Code simply states, "a cadet will not lie, cheat, steal or tolerate those who do," a practice he would like to institute at VA, McDonald said in his oral testimony.
In his written testimony, McDonald said he is also guided by a key sentence in the West Point Cadet Prayer, which if applied to VA management could produce the cultural change the troubled department needs. It "encourages us to choose the harder right rather than the easier wrong."
McDonald also emphasized: "My values are steeped in my experiences at West Point and in the military. Those values are what allowed me to be an effective leader at Procter & Gamble – and those values are what I will bring to the management of the VA."
(Image via spirit ...